Nonprofit retail professionals and providers turn to MSA to build connections, learn best practices, and conduct business to enhance the success of nonprofit stores and their vendor partners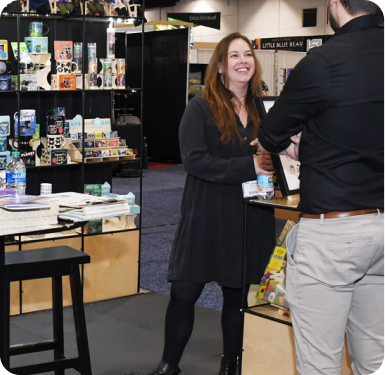 MSA membership gives you the tools, education, and community to enhance your visitors' experience. Discover what MSA can do for you.
Nonprofit retail stores have a broad mission: to be profitable revenue generators for their cultural institution; to provide educational relevance with their products; to act as brand ambassadors for the mission and values of their institution. Everything from products, displays, promotions and store activities reflect the mission of their respective institutions. When visitors choose to spend their time at your museum, zoo, botanic garden, historic place, library or other cultural and nonprofit institution, they have a heightened expectation of your quality and service to the public. MSA's goal is to provide you and your institutions with the ability to deliver an inspired, enjoyable, and memorable experience for every visitor.
MSA vendor partners provide a trusted business resource for nonprofit retail professionals and their stores across the globe. MSA offers vendor members many opportunities to promote their brand and products to institution members, showcase their innovative and diverse offerings in museum stores, and partner with nonprofit retail professionals in mutually beneficial collaborations.
SUPPORT FOR EVERY STAGE OF YOUR CAREER
As the association supporting the important work of nonprofit 
retail professionals and their stakeholders, we promise to:

Connect
Advocate and communicate the importance of independently operated nonprofit retail as an essential part of the institution's mission and operations.
Encourage all opportunities for networking of institution and vendor members by creating a culture that embraces inclusion, collaboration, technology and innovation.
Develop collaborations and partnerships among institution and vendor members for mutually beneficial outcomes.

Learn
Deliver quality educational offerings at national and regional levels through innovative programs, technologies and platforms.
Support learning and growth for nonprofit retail professionals at all stages of their career development to further professional and personal advancement.
Provide and promote core nonprofit retail knowledge standards that represent skills that are at the heart of MSA learning programs and are designed to support all aspects of a member's professional development.

Do Business
Position MSA members for success through sharing of innovative business skills, techniques, and best practices for increased revenue generation and support of the educational missions of their institutions.
Encourage productive business relationships between institution and vendor members that offer quality products and services to institutions and their audiences.
Offer opportunities for member-to-member business exchange through programs, events, and platforms in a friendly and efficient manner.
The MSA community advances the nonprofit retail industry and the professionals engaged in it through advocacy, education, and collaboration.
Nonprofit retail will be universally viewed as essential to th e success of cultural venues and extending the visitor experience.
Learn more about the benefits of MSA membership.