Enjoy the "Best of Boston"!
By David Duddy, Store Manager/Buyer, MIT Museum
"The Hub of the Universe," "Beantown," "The Athens of America" (not just about Philadelphia!) – Boston, as one of America's oldest cities, has developed many reputations, appellations, and characteristics. What is certainly true is that the character and composition have had centuries to develop – and includes many wonderful and varied things to offer our visitors!
Boston is a city of neighborhoods – and I hope you get to visit several during your stay. MSA FORWARD is being held in the Seaport District – at the fairly-recently constructed Convention Center. You will notice an enormous amount of development everywhere around you. Fifteen years ago – most of that was acres of parking lots! This vibrant hive of activity is recent and riotous – with many restaurants and entertainment venues enlivening this exciting harborside. Make time to visit the Institute of Contemporary Art (with exciting art and extraordinary views of the harbor) – and show your MSA FORWARD badge at their excitingly varied store for a complimentary discount just for our conference registrants! The food opportunities in the Seaport are too numerous to count – but two of my low-key faves are Committee with a Greek flare and eclectic American at Gather Boston.
If you head off on the tour of the Freedom Trail on Sunday (tickets to this MSA FORWARD education excursion are still available!), all of America's early history will surround you – the grandeur of the State House atop historic Beacon Hill, King's Chapel, and Old South Meeting House – where the seeds of a revolution were nurtured with a famous Tea Party. Nearby is Boston Common where cattle used to graze – and the very European-inspired Public Gardens. I can almost see Gene Kelly and Leslie Caron cavorting across the bridge as the Swan Boats drift beneath. On one side of the Hill is Faneuil Hall and Quincy Market – with MANY snacking and shopping opportunities. On the other you will find historic Back Bay – land reclaimed from part of a bay by filling it in with the material from several neighboring hills.
As you proceed into Back Bay, take a stroll down Newbury Street – the chic shopping district of art galleries and specialty stores. You will find an abundance of cafes and watering holes (am I making this all about eating??). For many years – the place to see and be seen, a tradition that lasts to this day …. With new Covid regulations, many of the restaurants now take over part of the street for outdoor dining – wander down "Newbry" and decide what might suit you!
The City's new trendy area is the South End – which abuts Back Bay. What was once an area of derelict brownstones and empty storefronts has been revitalized in an extraordinary way. Many of the best galleries have migrated to this new artist-led area – many on Thayer Street off Harrison Avenue. As usual, this also MUST include places to eat! I love Myers + Chang – with a dynamic blend of traditional and updated Asian food. Chef-Owner Joanne Chang also started a chain of bakery-cafes called Flour that dot the city. Her baked goods and sandwiches never fail to delight! True also of French-inspired Tatte — duck into ANY of these amazing little cafes for a quick pick-me-up…..
If you head down Huntington Avenue, you will encounter Symphony Hall (said to have some of the finest acoustics of any venue in America) and the venerable Museum of Fine Arts. Containing a truly encyclopedic and historic collection, the Impressionist galleries are world-renowned – as are the Egyptian artifacts. (Show your MSA FORWARD badge for free admission to the Museum of Fine Arts, plus 25% off in their store!) Nearby you will find a real jewel that was once a private collection – now a "gift to the people of Boston" – the Isabella Stewart Gardner Museum. (Show your MSA FORWARD badge for free admission to the Isabella Stewart Gardner Museum!) "Mrs. Jack" built her collection on the advice of Harvard-trained and renowned art historian and dealer Bernard Berenson — filling "Fenway Court" with masterpiece upon masterpiece. Sadly, it was also the site of one of the largest and most infamous art heists in history – with the theft of a treasured Vermeer and Rembrandt's only known seascape. It will not surprise you to learn that BOTH museums have wonderful cafes to relax in after absorbing their storied collections ….
The North End, Fenway, Chinatown, Southie – there is ever more to be discovered in Boston's neighborhoods. I have merely scratched the surface. I hope you manage to extend your stay – and then make a return trip! I am a real Boston native – and I still never tire of my city. I hope you discover some of its pleasures and treasures on your sojourn to MSA FORWARD!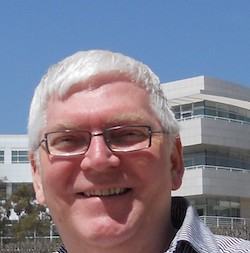 Recently appointed as the new Store Manager/ Buyer for the MIT Museum, David Duddy has created a new retail space for MIT as it prepares to open to the public in the Fall of 2022. The Store is the advance guard in the new building – having opened in April, before the slated opening for the Museum itself. David was previously Deputy Director for Operations for deCordova Museum, after many years as its Director of Retail. A 25-year veteran of MSA, he has served on numerous Committees and Task Forces – especially as one of the original authors of the Knowledge Standards. He has been MSA Board President and served for a time as Executive Director for MSA as it transitioned during the pandemic.
There's still time to register to attend MSA FORWARD in Boston! Click here to register as an attendee, and click here to purchase a booth and exhibit.