Florida (FL, Puerto Rico, US Virgin Islands, Caribbean, Central & South America)
Kristen Cahill, President Norton Museum of Art Email Kristen
Rebecca Petrie, Vice President Ah-Tah-Thi-Ki Museum of the Seminole Tribe of Florida Email Rebecca
Ray Eme, Secretary Lightner Museum St. Augustine, FL Email Ray
Dan Ayers-Price, Treasurer Key West Art & Historical Society Email Dan
Tara McGowan, Chapter Vendor Advisor Moonglow Email Tara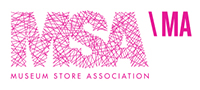 Mid-Atlantic (VA, PA, DE, NJ, MD)
Andrea Pollock, President Independence Seaport Museum Email Andrea
Allie Wolf, Vice President Princeton University Art Museum Email Allie
Julia Jordan, Secretary Mutter Museum of the College of Physicians Email Julia
Jay Thomson, Treasurer Chrysler Museum of Art Email Jay
Lindsay Hagerman, Chapter Vendor Advisor Rain Caper Email Lindsay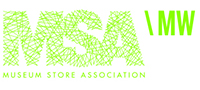 Midwest(MN, IA, NE, MO, IL, WI, MI, IN, KY, OH, WV)
Stephanie Smith-Gragg, President The Children's Museum of Indianapolis Email Stephanie
Anna Erwin, Vice President Speed Art Museum Email Anna
Deanna Kindell, Treasurer Armstrong Air & Space Museum Email Deanna
Karen Torres, Chapter Vendor Advisor Tulia's Artisan Gallery Email Karen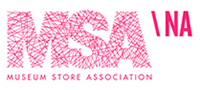 North Atlantic (NY, VT, NH, MA, CT, RI, ME, Ontario, Quebec, New Brunswick, Nova Scotia, Newfoundland, Europe, Israel & Middle East)
Stacey Stachow, President Wadsworth Atheneum Museum of Art
Email Stacey
Carolyn Liv, Vice President Wave Hill Garden Email Carolyn
Kate Ludwig, Secretary Cradle of Aviation Museum Email Kate
Anna Gesing, Treasurer Addison Gallery of American Art Email Anna
Jennifer Castracane, Chapter Vendor Advisor Unemployed Philosopher's Guild Email Jennifer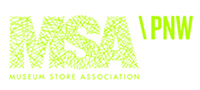 Pacific Northwest (OR, WA, ID, MT, WY,ND, SD, Manitoba, Saskatchewan, Alberta, British Columbia, Northwest Territories, Yukon)
Lindsey Dabek, President Seattle Art Museum Email Lindsey
Blue Anderson, Treasurer Columbia River Maritime Museum Email Blue
Lorne Kotzer, Chapter Vendor Advisor Soft Stuff Creations Inc. Email Lorne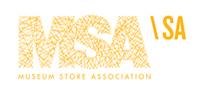 South Atlantic (NC, SC, TN, AR, LA, MS, AL, GA)
Sophie Cosper, President Birmingham Museum of Art Email Sophie
Renee Maurer, Vice President Jule Collins Smith Museum of Fine Arts Email Renee
Laura Rone, Treasurer Customs House Museum & Cultural Center Email Laura
Alice Woods, Chapter Vendor Advisor ABW Designs, LLC Email Alice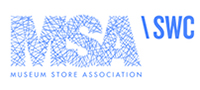 Southwest Central (KS, OK, TX, Mexico)
OPEN
Gia Kapp, Chapter Vendor Advisor Monarque by Fig Design Group Email Gia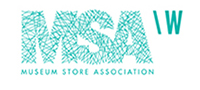 Western (AZ, CA, CO, NV, NM, UT, Hawaii, Australia, New Zealand and other Pacific Rim Countries)
Michelle Bourdon, President USC Pacific Asia Museum
Email Michelle
Kelli Davis, Vice President Ague Caliente Cultural Museum Email Kelli
Donovan Harris, Secretary Sonoma Valley Museum of Art Email Donovan
Matt Quinonez, Treasurer San Diego Museum of Art Email Matt
Debra Ann Reiff, Chapter Vendor Advisor Origin Jewelry Email Debra
Chapter Forms
& Handbook
Chapters can use the following sample forms for the planning and execution of their chapter meetings.  If you have any questions, contact MSA at info@museumstoreassociation.org.
Successful Event Planning
Event Checklist
Meeting Info & Agenda
Registration Form
Attendance Record
Meeting Minutes
Expenses & Budget
Nominating Committee
Slate of Candidates
For the entire Chapter Handbook, click here.