Showcase your unique, innovative product for museum and cultural institutions by submitting a nomination for the 2023 Buyer's Choice Awards! The Buyer's Choice Awards recognize creativity and innovation in retail products among the exhibitors at MSA FORWARD. Submit a product in one of seven categories (Books & Other Media, Custom Design, Eco-Friendly, Education & Games, Fashion, Jewelry, and Paper Products) for your chance to be selected as a finalist for a Buyer's Choice Award.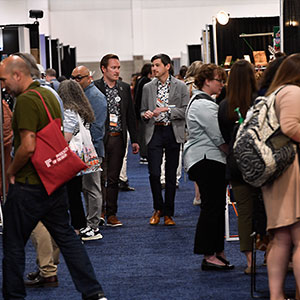 The MSA Education Advisory Board (EAG) completed its selections prior to the event. If selected as a finalist, your product will be prominently displayed in the MSA Hub – the central meeting point on the MSA FORWARD Expo Hall floor! Other benefits include multiple listings of your company name in the following:
Conference & Expo Mobile App
Program Book & Expo Guide
May Issue of MSA News Brief
MSA Website
MSA Social Media
The winners will receive additional exposure in the Fall issue of Museum Store Magazine, additional placement on the MSA website, and inclusion in an MSA email communication. Awards will be given out during the Awards Ceremony at MSA FORWARD in Denver, CO on Thursday, May 18, 2023.
 ________________________________
MSA FORWARD 2023 exhibitors submitted product nominations, and finalists were selected by the Education Advisory Group (EAG). A ballot was then emailed to all MSA institution members to vote on winners in advance of MSA FORWARD 2023. The winners will be announced at the MSA Awards Ceremony at MSA FORWARD 2023. 
Congratulations to our 2023 Buyer's Choice Award Finalists:
Books & Other Media
Flipboku
The Painters – Masterpiece in Motion
Custom Design
METIO STUDIO
Asian Zodiac
Eco-Friendly
Eco Kids
Finger Paint
Education & Games
Penguin Random House
Sibley Birder's Trivia: A Card Game
Fashion
RainCaper
Tiffany 'Field of Lilies' Shawl
Jewelry
The Paula Bolton Collection
Monet Reflections Brooch
Paper Products
Matr Boomie
Mini Embroidered Recycled Paper Notebook Tray – Assorted (Set of 20)