Supporting the Growth of Young Professionals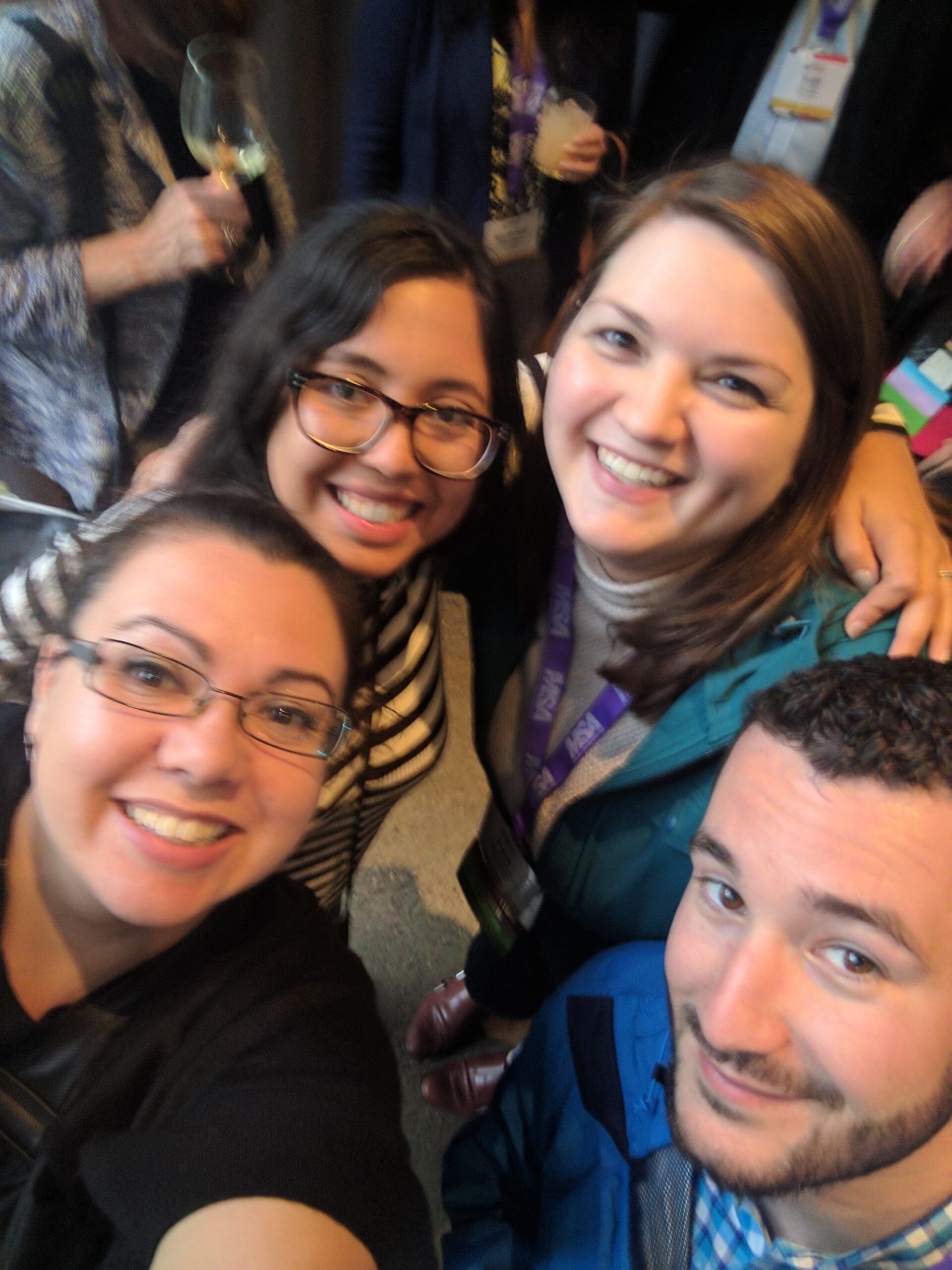 MSA NEXT is a group of young professionals who gather to discuss their role in nonprofit retail industry and within the MSA community. MSA NEXT is dedicated to supporting the careers and development of young professionals. As a community within MSA, we are growing the next generation of leaders.
MSA NEXT is made up of individuals who self-identify as young professionals working in the nonprofit cultural retail industry. Since our inception in 2017, MSA NEXT continues to grow and works within MSA to provide young professionals with resources, mentorship opportunities, education, and a community of peers to enhance career growth in a safe and trustworthy atmosphere.
The MSA NEXT community is working towards:
Establishing an MSA NEXT Community for young professionals both online and in-person, using digital tools and local and national events that encourage building connections in ways that are comfortable for this audience of digital natives.
Sharing ideas and experiences from the MSA NEXT Community with all MSA members through regular communications, mentorship, and training that enable members to more effectively use technology, build cross-generational connections and drive innovation within the association.
MSA NEXT ONLINE COMMUNITY
MSA NEXT has created a home for young professionals in the nonprofit retail industry. The Online Community engages and build relationships among young professionals, in a space reserved just for your peers. The Online Community is open to both MSA members and non-members as long as they self-identify as young professionals.
The Online Community is a gateway into everything that MSA can offer for professional development. The Online Community is your space to ask questions, seek advice, submit content and help others in need. We welcome everyone's participation.
JOIN THE ONLINE COMMUNITY
Please note that this is a closed group, so a moderator must approve you before gaining access. To be approved, a participant must self-identify as a young professional and must be pursuing a career in the nonprofit retail industry (including supporting the industry as a vendor). Upon joining, prior to posting, please be sure to read the Group Rules for guidelines.
Jump in to the online community and get to know us!  To participate in the direction or leadership of MSA NEXT, or if you have ideas for projects, reach out to one of the committee members listed below.
Committee Members:
Aubrey Herr, The Walters Art Museum
Melody Caban-Naidoo, Amon Carter Museum of American Art
Steve Santangelo, Popcorn Custom Products
Kelli Davis, Agua Caliente Cultural Museum
Julie Steiner, The Barnes Foundation
Download the 2020-2022 MSA NEXT Strategic Plan to learn more about our strategic direction.