Imagine What Can Happen!
By Dynisha Felder, Boutique Coordinator, McNay Art Museum
Ever since I was a little girl, I was constantly reminded of how powerful one's own thoughts can be. My teachers, parents, and loved ones have truly taught me that if you put your mind to it — you can do it! Manifestation is real and I am the poster child for having your mind set on something and then making it a reality. One must know that thought alone will not make your dreams come true. Starting in your imagination, you must see yourself in the goal you want to accomplish and let that spark the flame in your feet to physically walk into your desires. I have mastered the act of manifestation so well that as soon as it was in my mind to attend MSA FORWARD 2022, I was already running to the airport.
We have had several changes at the McNay Art Museum in relation to our Museum Store. We transitioned from a true retail shopping space to a small pop-up boutique stationed in the lobby. At that time, I was the Lead Visitor Services Associate with four years of employment at the McNay and with hopes of becoming the Visitor Services Manager. On slow days I would daydream about being in other departments of the Museum. I would ask myself, "If I were a Curator, how would I transform this space?" "If I were the Director, in what direction would I transform this institution?" And lastly, "If I was the Store Manager, what would the store look like?" Although I have spent most of my career in retail spaces, I never thought that I would make it to Museum Store Manager. So, believe my surprise when I did not get the Visitor Services Manager position yet walked right into the Boutique Coordinator position. Looking back on those days of daydreaming about the Museum Shop — those "dreams" were the start of many manifestations to come.
The day early bird registration opened for MSA FORWARD we called a meeting to discuss what the conference had to offer and how it would be beneficial to our institution. My managers informed me that since it was not in the budget, they were unable to support me financially for this trip but could send me next year. My mind said, "I'm going," my thumbs were looking up flights and my feet were going to get me there however they could. Remember when I said how powerful one's own thoughts could be? I knew where I wanted to be, I knew that my institution could not afford it and I also knew I could not do this on my own either so, I applied for the MSA Memorial Scholarship. Looking back on that day I applied for the scholarship, I just knew I had it. I was truly determined to attend the conference, meet like-minded people, and take note of the lessons they had to offer. My determination became a reality, and I did just that!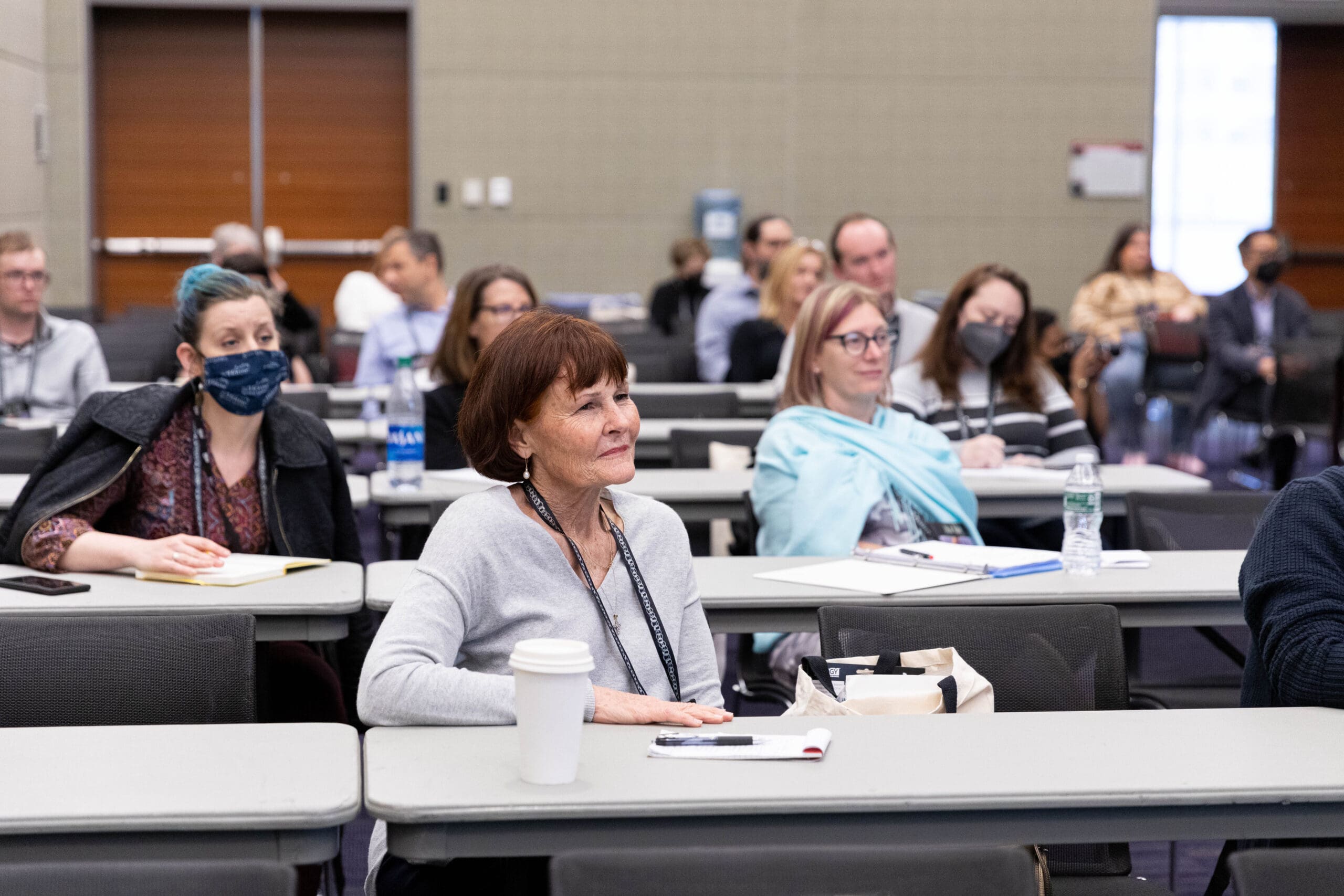 I would recommend that every Museum Store across the country register as an MSA Member and send their shop managers, buyers, and retail associates to MSA FORWARD every year! The classes range from Open- To-Buy, Copyright, DEAI, Product Development, Training, and Visual Merchandise Displays; there is a class for every position in our stores. The networking opportunity to meet with those who do the same work as you is unmatched. There is absolutely no judgement because everyone has similar mountains and valleys. Each conversation sparks inspiration that you can use in your store, and you truly put yourself in a position to be seen. Going to MSA FORWARD boosted my desire to continue at my institution and increase the visitor experience.
MSA FORWARD is a great opportunity to brush up on your skills regardless of how long you have been in the industry. The retail market is an variable experience that adapts to the culture, trends, and values of the institution in which it operates. We as Store Managers, Retail and Visitor Service Associates play many roles in this industry and the conference allows us to explore all our opportunities to keep a balance between pleasing every visitor and our accounting department. Regardless of how big or small your store is, MSA FORWARD will help you achieve a positive return on your investments not only financially but by employee performance.
Museum Stores are more than just impulse buys and positive ROIs because they allow visitors to take something home with them. Once that item is in their home, it serves as marketing to remind them of their experience, influences a return to the institution, and to share that experience with a friend. Investing in your employees by providing full access to career development opportunities is the greatest return on investment any institution can receive. I hope to see you at MSA FORWARD 2023 in Denver — I am imagining it now!
Image Credit: Punkster Photography LLC

Dynisha Felder, Creator, Joyful and enjoying this navigation of life. I have worked in creative spaces since a child, and I am finally making a living out of it. I've been employed at the McNay Art Museum in San Antonio for over four years and each year I hit a growth spurt in innovation and connectivity. I am always looking into expanding my mind and have learned what it truly means to follow you dreams.