Let's Give a Round of Applause to the 2023 MSA Award Winners!
Congratulations to the recipients of this year's MSA Awards!
Thank you to everyone who joined us at MSA Awards Ceremony at MSA FORWARD 2023 to celebrate our colleagues from institutions and companies around the world. Read on to learn more about the winners of the MSA Buyer's Choice Awards, Recognition Awards, and Board Awards — and join us in giving them a round of applause!
BOARD AWARDS
Each year, the MSA Board of Directors honors the outstanding accomplishments and careers of MSA members. Through the presentation of the MSA Board Awards, MSA leadership members recognize and thank those who have given so much time, effort, and expertise to advance MSA and the nonprofit retail industry.
MSA Special Recognition Award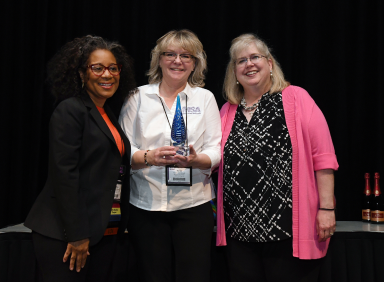 This award honors a staff member's contribution to the advancement of the association. It is not an annual award. This year, the award went to Karen Raudabaugh, Membership Coordinator at the Museum Store Association.
MSA Advocacy Award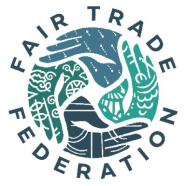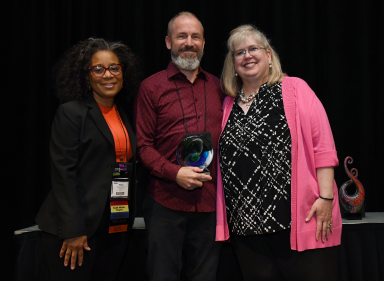 This award is bestowed to any individual, institution, vendor, or organization who has demonstrated sustained effort and accomplished significant progress in advocating for MSA and its mission. This year, the award went to a great partner organization: The Fair Trade Federation. Accepting the award is Chris Solt, Executive Director at the Fair Trade Federation.
MSA NEXT Award
This award was created to honor a young and/or emerging professional whose efforts inspire future museum retail, professional leaders through unique contributions that benefit all MSA members. This year, the award went to Stephanie Smith-Gragg, Museum Store Sales Manager at The Children's Museum of Indianapolis.
MSA Service Award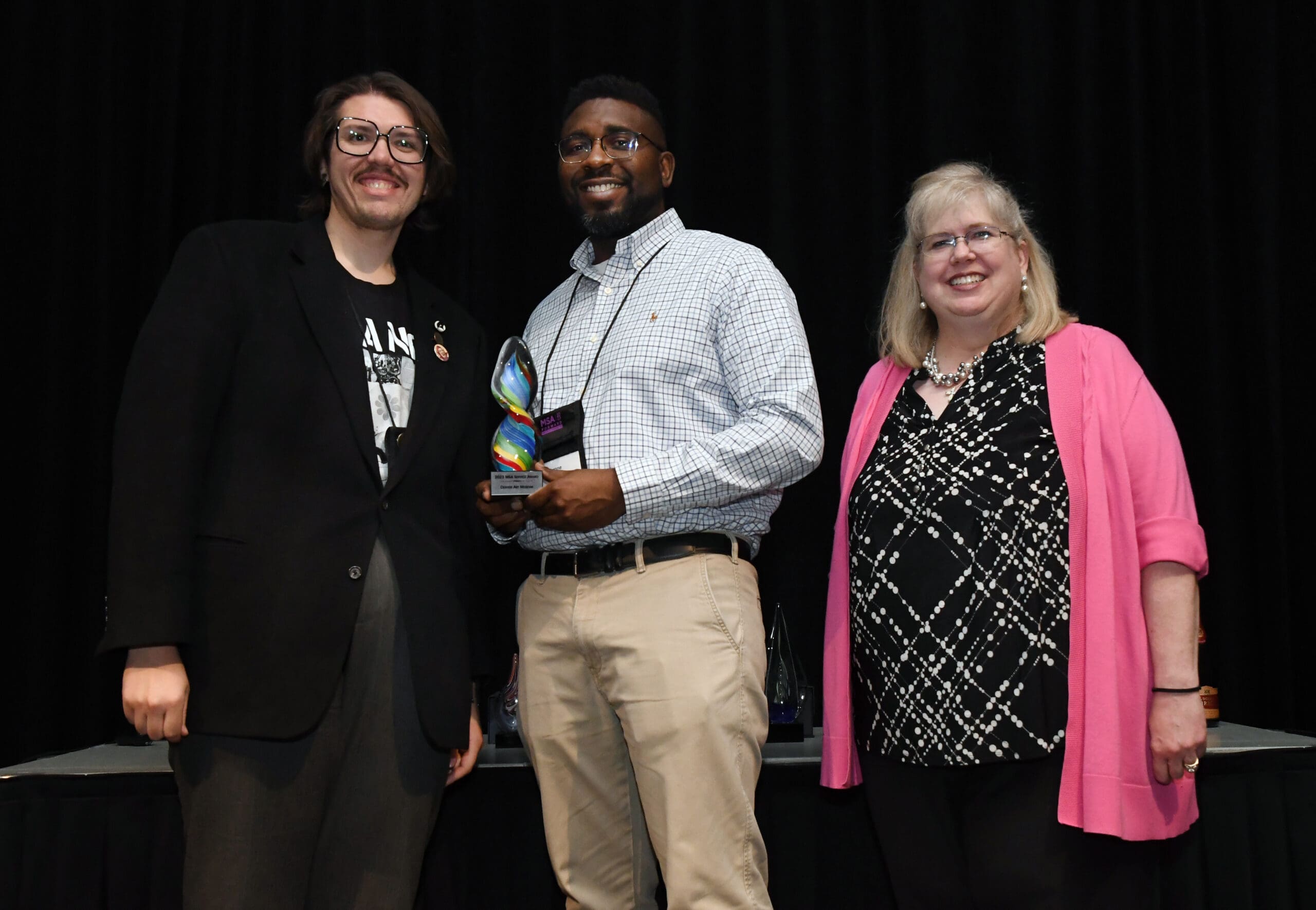 This award is given in recognition of outstanding service or a contribution to the association by a member or nonmember. This year, the award went to The Denver Art Museum. Accepting the award are Marcus Fingerlin (Left) and Tyrone Johnson (Center).
MSA Merit Award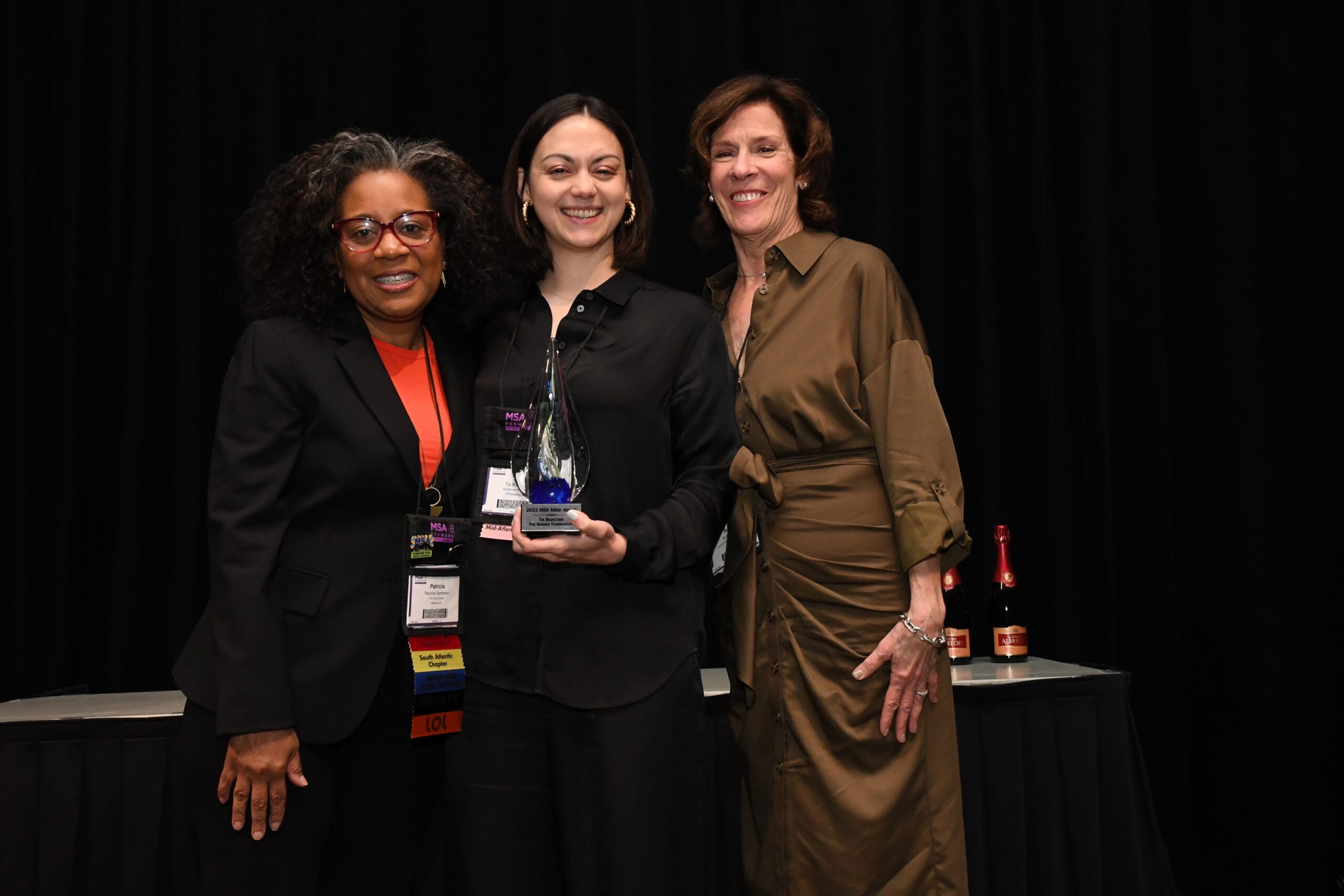 In order to honor those who have significantly contributed to the improvement of MSA, the Merit Award can be given to those who are current members or sponsors for five years or more, have volunteered at the annual meeting, served on a committee or task force and have been involved with MSA at the chapter level. This year, the award went to Tia Bianchini, Inventory Supervisor at The Barnes Foundation.
M Award for Excellence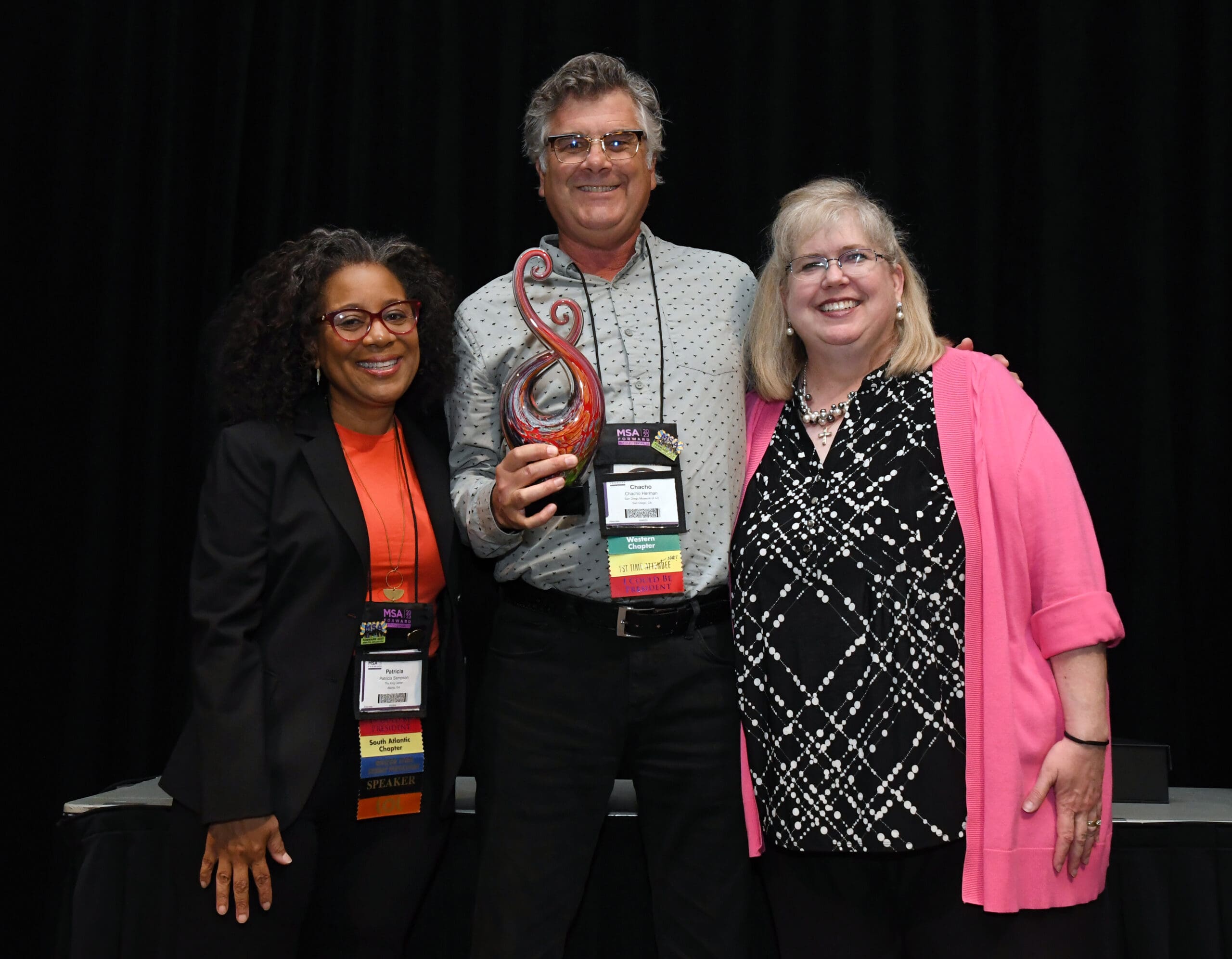 The M Award is the highest award given by the MSA. To receive the M award, the recipient must have shown outstanding dedication and loyalty to the Association through his or her creativity, effectiveness, and spirit of volunteerism and support. This year, the award went to Chacho Herman, Associate Director of Earned Income at the San Diego Museum of Art.
RECOGNITION AWARDS
The 2023 MSA Recognition Awards acknowledge the essential role that nonprofit retail professionals and museum store vendors play in the success of cultural institutions. The awards provide MSA members with an opportunity to be recognized and awarded for the extraordinary work they do. Winning an MSA Recognition Award can go a long way toward advocating for your store internally or promoting your products to buyers.
MSA Best Visual Merchandising: Cheekwood Estate & Gardens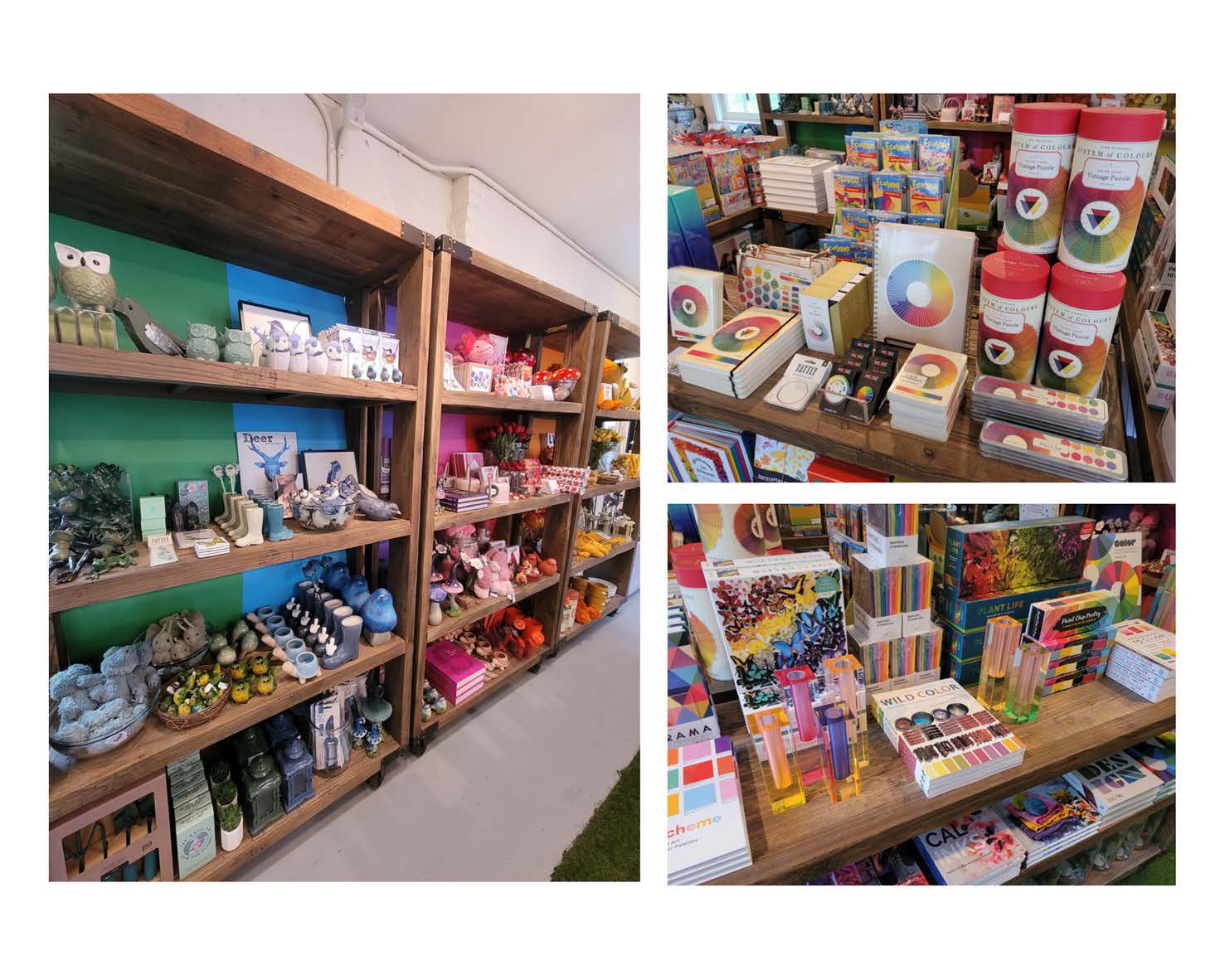 COLORSCAPES is an immersive, site-specific exhibition by the acclaimed Chicago art collective Luftwerk (Petra Bachmaier & Sean Gallero). Exploring the perception of the physical world through color, the exhibition features a series of dynamic, experiential outdoor installations and gallery interventions.
MSA Best Product Development: Hillwood Estate, Museum & Gardens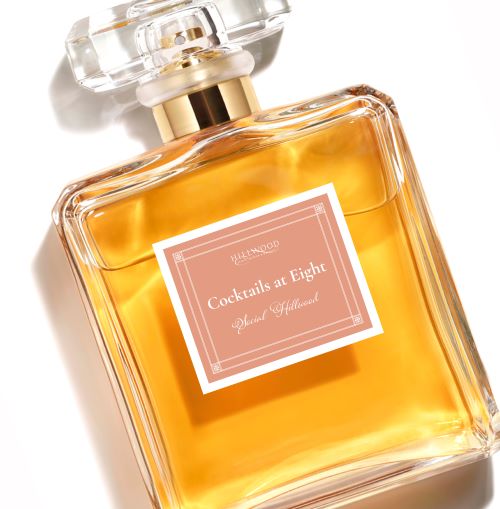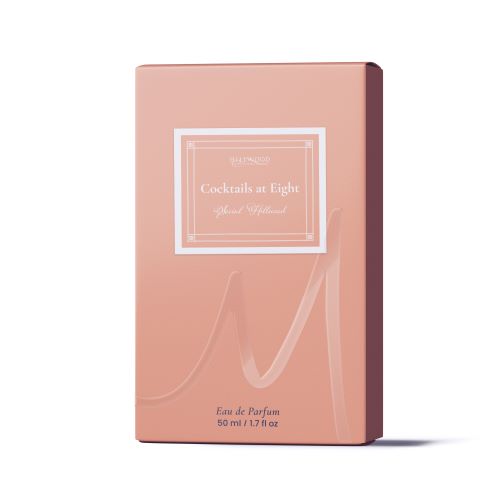 Cocktails at Eight Parfum is an exclusive perfume developed for Hillwood Museum. The perfume represents springtime at Hillwood when Marjorie Post was in entertainment mode and the invitations always noted "Cocktails at Eight." Post entertained Washington society, veterans, Boy Scouts, and more. The notes in the perfume include her favorite flowers (orchids, roses, carnations) as well as tobacco (to represent the two cigarettes at each diner's place) and other scents.
MSA Best Museum Store Sunday Event at an Institution: The Shop at the Collection / The Historic New Orleans Collection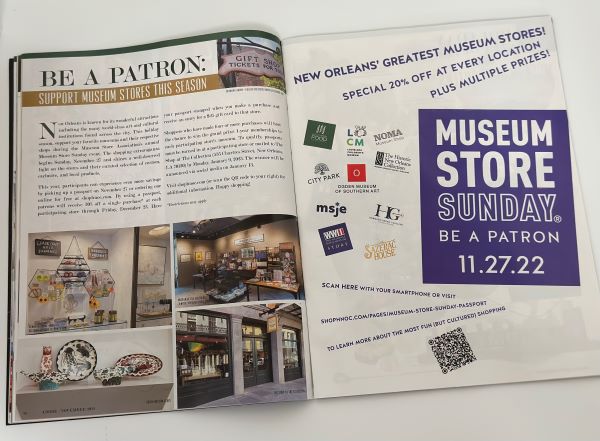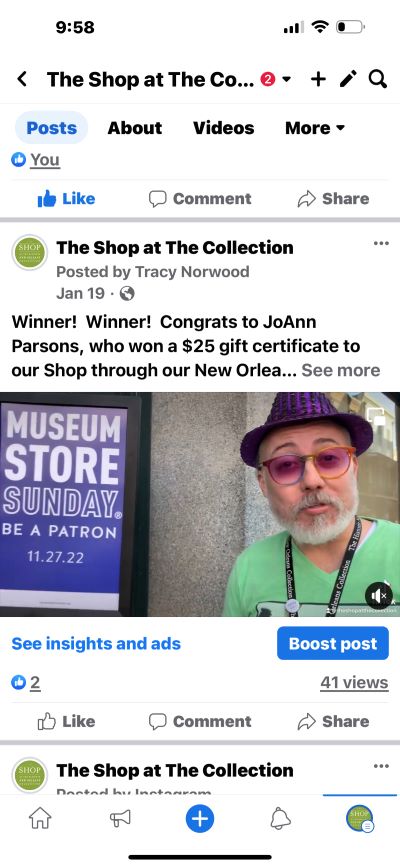 Michelle Gaynor negotiated a 3-page spread that promoted MSS and featured gifts from each participating museum store in NOLA Adore Magazine's holiday gift guide that was distributed the week of Thanksgiving. Full-page print and digital ads were also submitted to other media outlets. Our reach totaled 266,268 readers. Passports were designed in-house at THNOC and approved by Krewe. 2,000 passports were distributed outside of the stores to media partners and New Orleans and Company, a not-for-profit organization that promotes New Orleans tourism. The event was listed on several community and media calendars.
MSA Best Store Web Presence: Skirball Cultural Center / Audrey's Museum Store

The online presence has been a great way for both those living near or far from the Skirball/Audreys to find Judaica and exhibit-related products. We have a communications and marketing team that assists with social media posting, using our Instagram to help showcase some of our amazing-looking items. We also utilize newsletter/eblasts that showcase both current and upcoming items.
MSA Best Advertising or Marketing: The Shop at the Collection / The Historic New Orleans Collection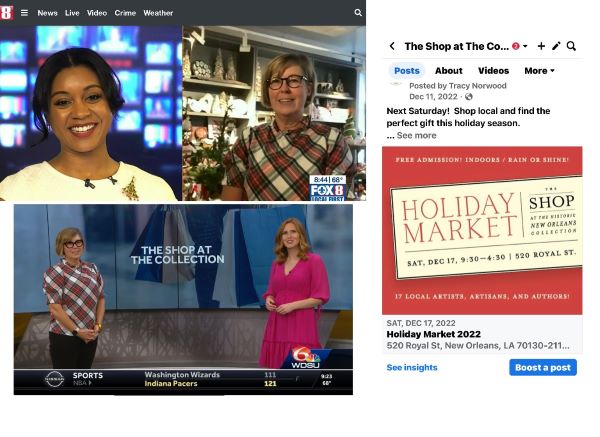 The Shop at The Historic New Orleans Collection annual Holiday Market 2022: Our Holiday Market promotional campaign used a mix of print and digital ads, social media, on-air interviews, media features, and bag stuffers. To highlight the local artists participating in the event, we designed and produced bag stuffers that were distributed to customers for several weeks leading up to the event. Our marketing package, created and overseen by The Shop staff, ran concurrently. The 17 participating artists promoted the event using our marketing materials on their social media.
MSA Best Pop-up Store or Store Special Event: Cummer Museum of Art & Gardens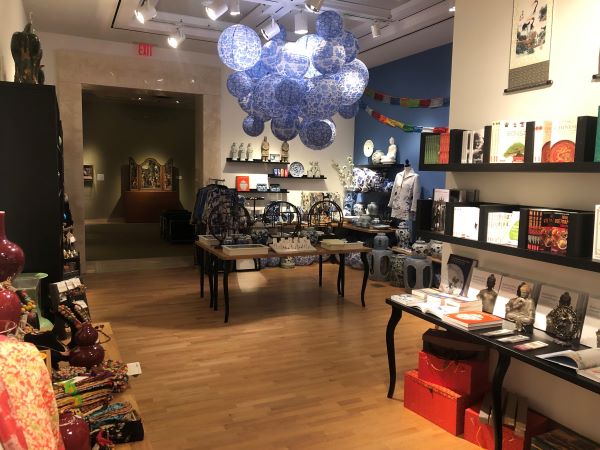 On June 25, 2022, a pop-up shop supporting the Cummer's exhibition Buddha and Shiva, Lotus, and Dragon: Masterworks from the Mr. and Mrs. John D. Rockefeller 3rd Collection at Asia Society opened. The shop remained open during the length of the exhibition and closed on September 18, 2022. The 400 sqft retail space pops open three times per calendar year with each major exhibition at the Museum. The brief closure between exhibits allows the space to be redesigned and merchandised. The space is located immediately adjacent to the exhibition gallery and is the general exit for the exhibition. The merchandise selected for the pop-up shop is curated exclusively for the theme of the exhibition.
MSA Vendor of the Year: Steve Santangelo / Popcorn Custom Products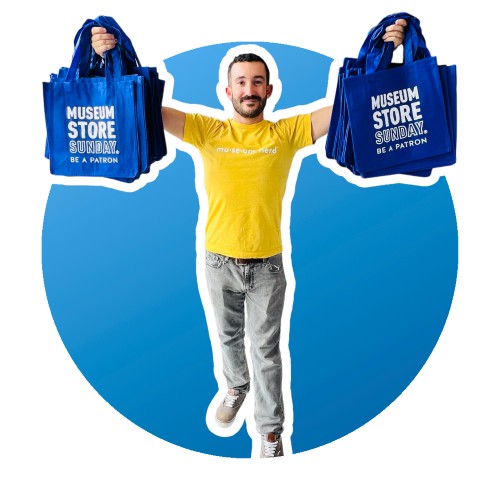 Steve's Exclusive "Museum Nerd Merchandise Chapter Program" has generated more than $11,000 for MSA Chapters. Steve actively encourages fellow vendors to adopt their own "Exclusive Merch" model & "Give Back Programs to support MSA. Prior to Steve's current role as Sales Director, he worked in every production department at Popcorn. Steve has brought his craftsman attention to detail to our overseas factories and sweats all the details. Steve's involvement with MSA includes MSA Next Board Member, MSA Chapter & National Speaker, MSA Networking Event Greeter, MSA Good Vibes Ambassador, MSA Bartender, Museum Store Sunday Bartender, and MSA Sponsor.
BUYER'S CHOICE AWARDS
The Buyer's Choice Awards recognize creativity and innovation in retail products among the exhibitors at MSA FORWARD.
Best Books & Other Media: Flipboku / The Painters – Masterpiece in Motion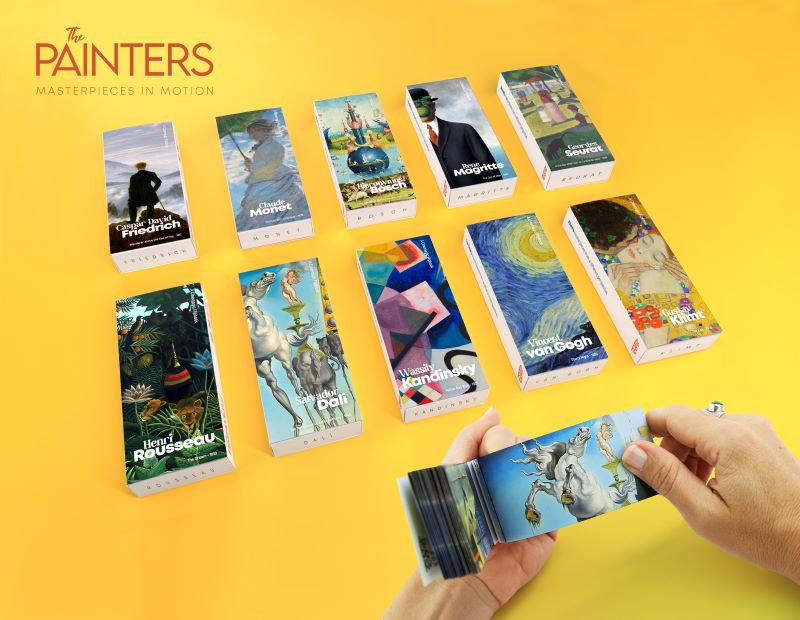 "The Painters – Masterpieces in Motion" is a unique, interactive flipbook collection to discover some of the greatest painters in history in a memorable way.
Best Custom Design: Metio Studio / Asian Zodiac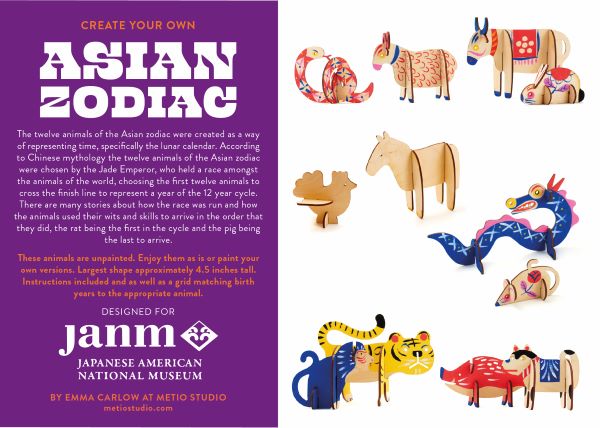 Metio Studio paint your own kits are inspired by museum collections. Developed with JANM, the Asian Zodiac represents the twelve animals of the lunar calendar.
Best Eco-Friendly: Eco Kids / Finger Paints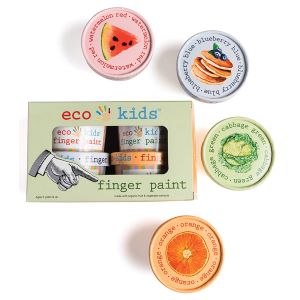 Made of edible ingredients in powder form and packaged in cardboard, our finger paints provide an all natural, fun filled, colorful adventure for young artists!
Best Education & Games: Penguin Random House / Sibley Birder's Trivia – A Card Game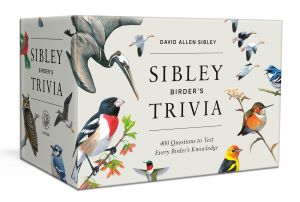 Test your birding knowledge with 200 cards offering 400 questions about the birds of North America from bestselling author and ornithologist David Allen Sibley.
Best Fashion: RainCaper / Tiffany 'Field of Lilies' Shawl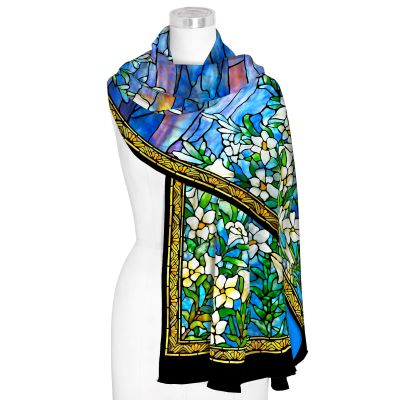 RainCaper's Tiffany 'Field of Lilies' silk-blend shawl combines a luxe hand with the iconic Tiffany-stained glass windows of the Morse Museum.
Best Jewelry: The Paula Bolton Collection / Monet Reflections Booch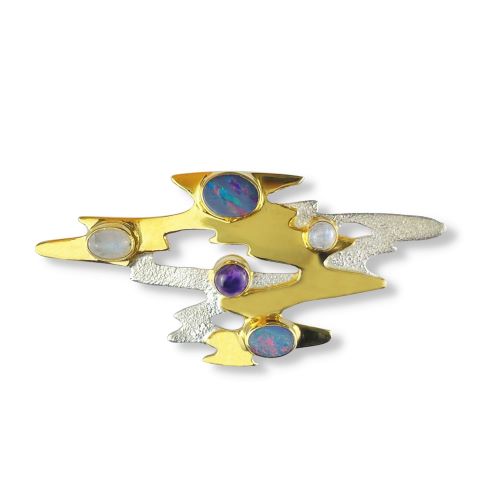 This custom piece explores the shapes of light on water found in Monet's paintings from Giverny. The gemstones reflect his pallet whilst representing the waterlilies.
Best Paper Products: Matr Boomie / Mini Embroidered Recycled Paper Notebook Tray – Assorted (Set of 20)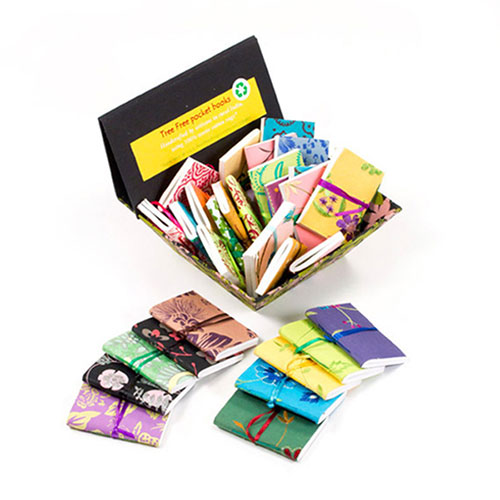 A collection of 20 miniature soft book journals crafted in sustainable "tree-free" upcycled cotton material in an 8×8 cardboard folding display tray.