Museum of Latin American Art la tienda en molaa 2022 Museum Store Sunday Event

The Museum of Latin American Art (MOLAA) in Long Beach, California leaned into the opportunity to participate in Museum Store Sunday. Solimar Salas, VP of Museum Content, Innovations & Outreach and Museum Store Manager, Juanita Trujillo partnered with Noah Bleich, founder of The TeaBook, to create a delightful pop-up tea party and artist presentation. Noah served fabulous flavors of blended herb tea related to the museum's collections: LaTEAnx, FriTE for Frida Kahlo, and TEiego for Diego Rivera. These teas were also for sale in the museum store.
Mirelle Ortega, the artist that Noah commissioned to colorfully and whimsically illustrate the tea bags created an engaging presentation about her journey as an artist with a slide show of many of her works of art. Each table, where the audience sat enjoying tea and cookies, had art supplies to encourage our own expression. After Mirelle's presentation, the artist walked around the tables and sat with kiddos and adults, and made art together.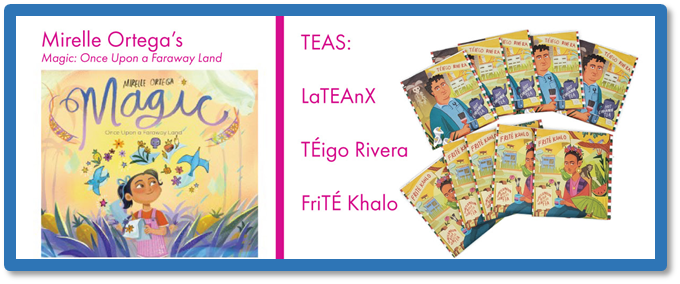 Also in the room was another pop-up by Straw Factory, a Long Beach student and alumni jewelry collective, a business incubator of the Long Beach City College Jewelry Entrepreneurship Program. Their jewelry was innovative and beautifully crafted. Inside the La Tienda en MOLAA, the museum store, colorful displays reflected the Fernando Botero exhibition in the museum, beloved Latino imagery, and signage for Museum Store Sunday was front and center. Visitors in the store were offered a 20% discount and were buzzing with excitement and clearly in shopping mode. Museum Store Sunday shoppingbags were given to customers with purchase.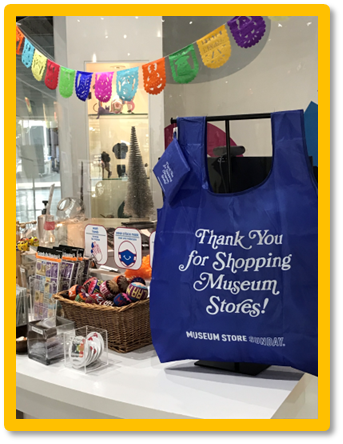 On Museum Store Sunday 2022, we saw an increase of 21% in Gross Sales between 11/27/2022 and 11/20/2022 – one week apart – and an increase of 6% in Gross Sales between 11/27/2022 and Museum Store Sunday 2021 on 11/28/2021. We also saw an increase in attendance at the Museum in general and at the store as well. The pop-up shop featuring Straw Factory was cost-effective for us. For the pop-up shops, we entered into a consignment agreement with the vendors, so there was no purchase of new inventory with them. We were very glad to give them this complimentary space to present their designs and support local entrepreneurs and designers from the local college. We did invest in purchasing inventory from The TeaBook for the tea party, and we sold out of those items that were being promoted at the event. We were very fortunate in our partners that day – working with Straw Factory and Noah from The TeaBook was very easy and hassle-free. It turned into an even we could work and enjoy at the same time!
Words of wisdom from Solima Salas: "Museum Store Sunday at MOLAA is a great opportunity for us to let our visitors know the unique function museum stores have within the financial plan of museums in general and how their purchases support the Museum's general programming. This is an event to shine a light on how museum stores support and promote the institutional mission through carefully selected inventory, which, in our case, represents creators from Latin America and Latino/a/x creators and our exhibited artists. I would suggest that the museum staff embrace Museum Store Sundays as an opportunity to connect more with the visitors and clients, not just as an opportunity for sales but also as a day to showcase the thought that goes into the selection of our inventory as a way for visitors to take home a memory of their experiences at the museum."
Solimar Salas, Vice President of Museum Content, Innovations & Outreach
Solimar Salas is a professional in the museum field with over 20 years of experience. Her current role at the Museum of Latin American Art (MOLAA) is Vice President of Content, Innovation & Outreach. She has worked on over 100 exhibitions in various aspects, including bilingual content development, interpretation, and technology use to enhance the visitor experience. She oversaw the creation of a bilingual online database for Puerto Rican artists at the Museo de Arte de Puerto Rico and developed online education programs for families and educators. She is currently a Vice President on the Board of the California Association of Museums and a Member of the Rotary International Club of Long Beach. She has served as a grant reviewer and peer reviewer for various museum organizations and has spoken on diversity and technology in museums. She holds an MA in Museum Studies from Johns Hopkins University, an MBA in Management of Information Systems from Universidad del Sagrado Corazon, and a BA in Biological Anthropology from Swarthmore College.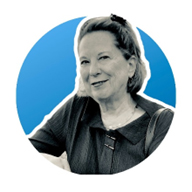 Susan DeLand has served on the MSA Board of Directors as Treasurer, and on the Strategic Planning and Finance Committees, and led educational sessions annual MSA Conferences. After working in museums for many years, she now offers consulting services and education to nonprofit cultural institutions and small businesses. She enthusiastically serves on the MSA Museum Store Sunday Committee.