Museum Store Sunday 2021 Recap
By Museum Store Sunday Co-Chairs Susan Tudor (Director of Retail Operations for the Cummer Museum of Art & Gardens) and Tia Bianchini (Merchandise Manager for the Barnes Foundation)
On November 28, 2021 we celebrated the fifth annual Museum Store Sunday alongside more than 1,800 museum stores across the globe. While our institutions continue to adapt to ever-changing policies and mandates, one takeaway is certain; mission-driven retail is essential – now more than ever. Museum stores serve their communities not only as retail shops, but as a place to connect with an expansive set of makers, artists, and histories. This sentiment rang true across the United States and abroad with a 10% increase in participating institutions over 2020.
Participant Growth
To understand the overall growth of Museum Store Sunday, let's review the 2021 data while looking back to our inaugural year for context. When the first Museum Store Sunday took place on November 26, 2017, there were 694 stores participating. This included all 50 states, the District of Columbia, and ten countries on three continents. Museum Store Sunday 2021, like 2017, took place in all 50 states and the District of Columbia. However there were 25 countries across five continents with 1,809 cultural institutions involved!
In 2017, 74% or 514 participating institutions were in the US, 18% (120 museums) in the U.K., and 8% (55 museums) in the remaining eight countries. For Museum Store Sunday 2021, 74% (1,336 participating institutions) were in the US, 18% (326 museums) in the UK, and 8% (147 museums) in the remaining 23 countries.
Museum Store Sunday 2021 vs. Museum Store Sunday 2017
+161% (+1,115 institutions) in total
+160% (+822 institutions) in US
+161% (+201 institutions) in UK
+167% (+92 institutions) in other 23 countries
New and Improved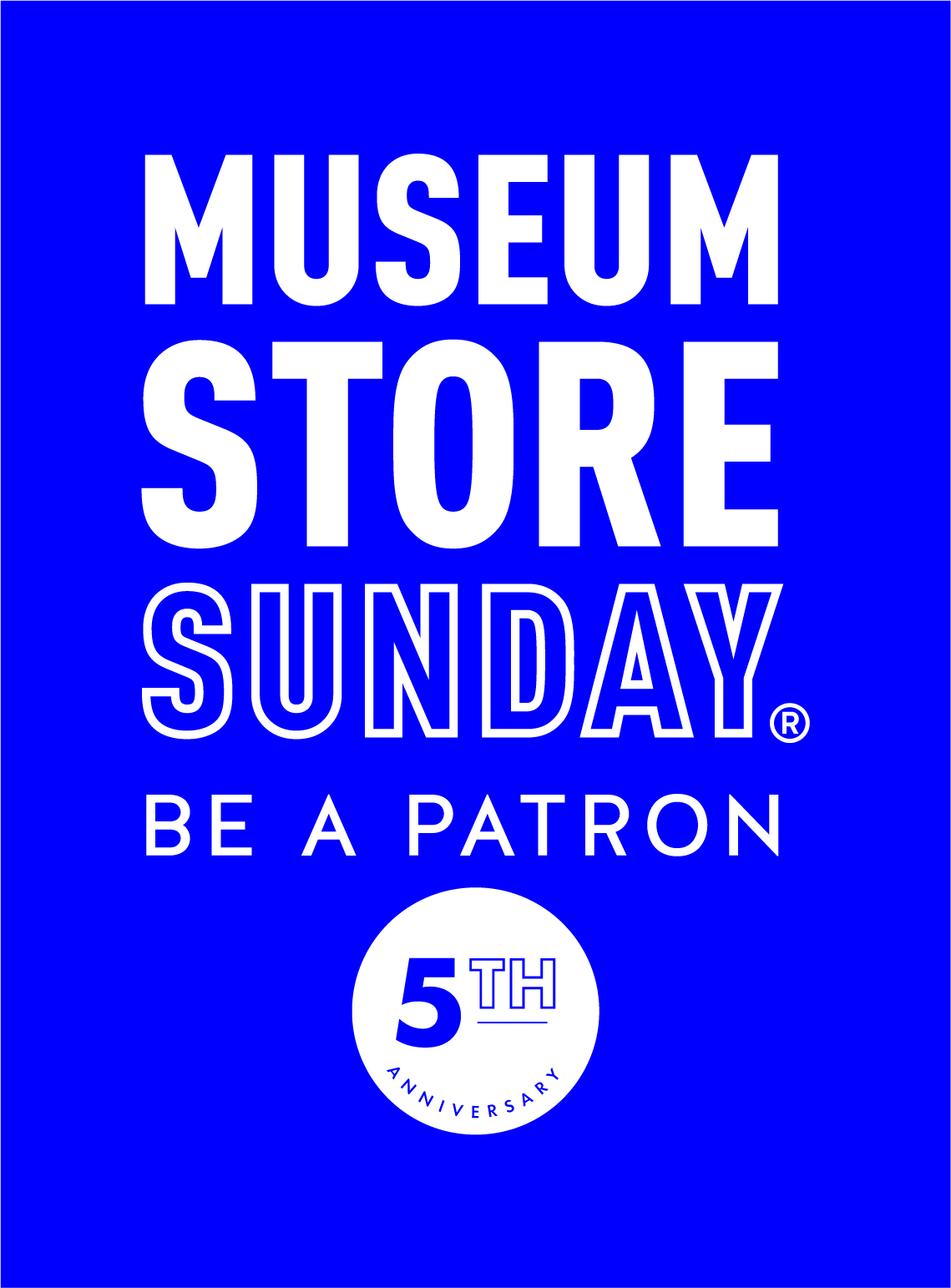 Five years felt like an opportune time to reimagine our bold logo and to pay homage to the anniversary. We worked with a graphic designer to create a "badge" that proudly called out the milestone and complimented the logo. This rebranding inspired a trove of refreshed assets in the Tool Kit, and offered institutions a new way to represent the day on social media platforms and through in-store signage.
Popcorn Custom Products included the anniversary logo in their updated suite of branded offerings for Museum Store Sunday, and quickly sold out of a newly introduced tote bag. Many museum stores worked with Popcorn Custom Products to carry these custom goods, expanding brand awareness by making the logo visible out in the world, and raising funds for the Museum Store Association with each wholesale order.
Tom Toro, writer and New Yorker cartoonist, even joined in on the 5 year anniversary, updating the iconic Museum Store Sunday cartoon that he created for the initiative in 2019. The result was a celebratory image complete with balloons, confetti, and birthday cake. Of course the patrons were still masked! The 2021 cartoon was a favorite on social media, reaching over 6,800 viewers and was our most-liked post on both Instagram and Facebook.
We also partnered with Blackwing, maker of high-quality pencils and stationery supplies, to create a limited edition release of co-branded pencils that launched on Museum Store Sunday. The boxed set featured a pencil in our signature blue, crisp white, and an adapted version of the logo. Complete with an informational sleeve speaking to the importance of our mission, the set quickly sold-out on museum store websites as collectors and fans discovered the release. This partnership exposed thousands of patrons to our initiative and resulted in sales for museum stores and a royalty to the Museum Store Sunday fund for each wholesale order. While we were aware of their cult-following, we had no idea how serious these fans took their collections until we saw sales coming in from across the country for multiples, sometimes tens, of sets. We are truly grateful to Blackwing for the collaboration and look forward to incorporating this model in the coming years.
Speaking of online sales, we also saw growth in our Online Store Locator feature, which serves as a directory of online museum stores, based on type of institution. We introduced this page only last year, but saw a 41% increase in online store participants over 2020. If your store has an online shop and would like to be included, submit your details via the link at the bottom of the page. The Online Store Locator is one of the most visited pages on the site and sees continued visits throughout the year. We intend this page to serve as a year-round resource and a reminder that you can support museum stores without leaving the comfort of your home.
The Buzz
Throughout major U.S. cities, Museum Store Sunday was recognized in countless write-ups, local shopping guides, radio and television spots, and even the NYNOW podcast!
Here are just a few highlights of this year's media coverage:
And here's what you, our participants, had to say about the day:
"Museum Store Sunday brought us more foot traffic and added a special day where our community could come in and support the Museum. It was a great shopping day and brought in some guests that had not been here in quite some time."
"Seeing our local members come out and support this event gave it a special local vibe as we are a tourist town."
"This international event creates a new fan base for our businesses."
"When we host special events like Museum Store Sunday, we always get new customers who then become repeat customers! Several customers have come back to shop in the month of December."
Survey Says…
The annual post-Museum Store Sunday Survey was sent to all participants. We learned the following which will help with our Museum Store Sunday plans for 2022 and beyond:
90% of survey respondents will definitely or will likely participate in 2022
58% of respondents would rate this year's Museum Store Sunday as very successful or successful
26% would rate as unsuccessful or extremely unsuccessful
84% of participants reported social media was the most-used marketing method
65% reported email blasts as the second most used marketing method
61% reported museum store signage as the third most used marketing method
69% offered in-store discounts and 46% offered online discounts
70% of respondents operate an online store
The statistics comparing 2021 sales results and visitor traffic to last year must be considered in light of the many museum closures on Museum Store Sunday 2020 and their open status this year. For example, 50% of participants reported a decrease in online sales this year, which makes sense when considering 2020's notable online sales, which yielded a 196% increase over 2019. So the triple digit increase in aggregate net sales (+157%), store transactions (+144%), and visitors (+144%) are misleading as over half of the participants reported not being opened last year.
65% of patrons were prompted to shop on November 28 due to Museum Store Sunday
73% heard about the event from social media
71% were motivated to shop to support the institution and its store
57% were motivated to shop by the discounts offered
61% spent more on purchases because of the event
91% will return for Museum Store Sunday 2022
As one patron so expertly said, "I find it important to support museums to maintain our region and country's history. The Museum Store Sunday event is a great way to encourage this."
Next 5 Years and Beyond
After this milestone, we must envision the future of Museum Store Sunday. Cultural institutions depend on community support, and Museum Store Sunday provides that call to action to engage and unite a broad audience through advocacy. It serves to connect the revenue generated in museum stores to their organization's mission-driven impact and initiatives. These purchases contribute to the operating budget, allowing our institutions to educate, enrich, and thrive. As Elizabeth Price, Executive Director of MSA stated in the final press release for the event, "Museum Store Sunday is the perfect opportunity to find unique gifts for everyone on their holiday list while knowing that they are supporting their local cultural institution with their dollars."
An excerpt from a 2017 MSA blog still speaks to the strength and future of this initiative. "Many participating museums enjoyed triple digit sales increases from day-over-day sales. Many museums reported their best Sunday after Thanksgiving ever. We know this opportunity for museum stores is significant and we anticipate Museum Store Sunday to only grow exponentially in successive years." This mirrors a statement from a 2021 participant, "The event turnout among our members was better this year than ever. It was our highest sales day in our history of eight plus years! Plus more membership renewals were generated by this event than ever before."
With Gratitude
Finally, we would like to thank our 2021 sponsors, partners, and volunteers for their support and help in making the fifth Museum Store Sunday a glowing success. Their contributions allow the advocacy work of this global initiative to continue and expand. We also gratefully recognize the work of Emily Kowalski, MSA Marketing Consultant, and Karen Raudabaugh, MSA Membership Coordinator for Museum Store Sunday.
This year 13 MSA Members helped fund Museum Store Sunday: Art of Museums, , Anatoli Jewelry, Channel Craft, Chick Boss, , Lingo Playing Cards, Midnight Scoop, Modgy, Museum Store Products, Popcorn Custom Products, WorldFinds, and ZAD. Without their generous donations, all event costs would be absorbed by the MSA as there is no fee to participate, nor any major benefactor to offset operating expenses.
Museum Store Sunday broke participation records again this year due to the steady support of our partners. We acknowledge the American Alliance of Museums for their marketing assistance, and the Association of Cultural Enterprises in the UK, plus the Museum Association of Australia and New Zealand for their many efforts in expanding the initiative globally.
From attending Museum Store Sunday planning meetings, to making personal outreach calls, to formatting logos for the website; the time, effort, and dedication of numerous volunteers keeps Museum Store Sunday prospering. We thank them all for their crucial support.
We look forward to this year's Museum Store Sunday on November 27, 2022! It has been an honor and privilege to serve as the Co-Chairs for Museum Store Sunday this past year. If you are interested in volunteering with the planning and execution of Museum Store Sunday 2022 please reach out or contact info@museumstoreassociation.org.
Header image courtesy Virginia Museum of Fine Arts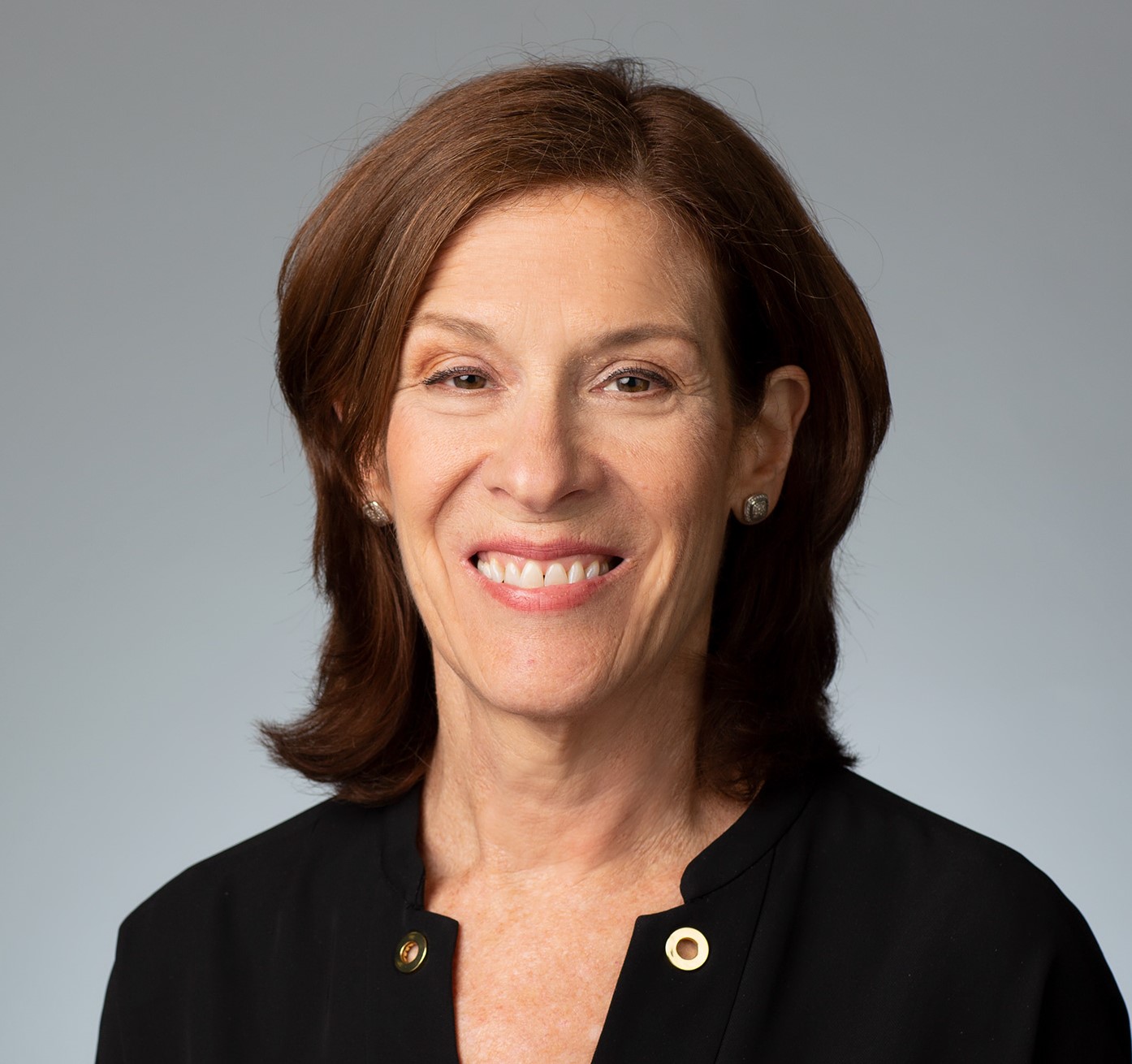 Susan Tudor is the Director of Retail Operations for the Cummer Museum of Art & Gardens in Jacksonville, Florida. She has chaired multiple national committees including the MSA Advocacy Committee responsible for the inaugural launch of Museum Store Sunday®. Susan has served as President of the MSA Board of Directors as well as President of the MSA Florida Chapter.
Tia Bianchini is the Merchandise Manager at the Barnes Foundation in Philadelphia. She graduated with a BFA from Tyler School of Art with a focus on textiles, printmaking, and art history. Her support of handmade, ethical, and sustainable production allows the Barnes Shop to serve as a platform for amplifying a diverse set of makers and their stories. In 2021, she served as co-chair of the Museum Store Sunday committee and has been a member of the Museum Store Association since 2016.