Museum Store Sunday: Seeing the Forest and the Trees
An international collaborative advocacy event
Pennsylvania is my home … it always has been. I adore the changing seasons, the variations in landscape from mountain to field to city. For much of the year it is green, except for the punctuated starkness of white in the winter and the warm orange hue of fall. Close to my home is Valley Forge National Historical Park, where we go to walk on the trails, picnic in the fields and reflect on the historical context embedded into this preserved landscape. My favorite place in the entire park is near Washington Memorial Chapel, where a massive plane tree lives. It is a true gem of nature, worthy of reverence and respect.
As I stand under the tree, reflecting on Museum Store Sunday, I envision that the soil is our community, the cities and places embodying our shared culture. The trunk is the institution, the building and the mission preserving that culture. The branches are the arms of the institution, the store, cafe, many other departments and the collections providing support to the mission. The leaves, catchers of light, as the employees, volunteers, community outreach, events and educational programming, giving the tree its energy and life force. And finally, the sun, the rain, the birds, the insects — they are the patrons. They have the honor of giving nourishment to the tree and receiving the fruits of its bounty. And they, in turn, carry the seeds and share them, starting the whole cycle anew.
For the past three years, I've had the privilege to serve on the Museum Store Sunday Committee, watching a sapling grow strong under our collective tender care. It has been a professional honor to work with both institutional and vendor MSA members dedicated to the advocacy of museums and museum stores. In a very short time, we have collaborated to build an international event, with participation from over 1,200 stores, in all 50 states and 18 countries. The event has received international press attention, and we are on track to increase our participation by another 25% in our third year. This year, alongside my co-chairpersons, Stuart Hata of the Fine Arts Museums of San Francisco, and Laura Murphy of The Preservation Society of Newport County, we have focused our efforts in three key areas: strategic partnerships and Advocacy, marketing and communications and engagement and recruitment. Our goal is to engage all parts of our tree and see continued growth throughout.
The Strategic Partnerships and Advocacy subcommittee, including Julie Steiner of the Barnes Foundation, Michael Guajardo of the Virginia Museum of Fine Arts, Michael Higdon of the National Building Museum, David Graveen of Popcorn Custom Products, Kristen Daniels of Kamibashi and myself, has been specifically focusing on developing best practices for creating relationships within the cultural sector that advances Museum Store Sunday as a whole. We are actively engaging international, national and regional museum-affiliated associations and consumer arts organizations, as well as advocating directly to elected officials. Along with Susan Tudor, President of the MSA Board of Directors, of Cummer Museum of Art and Gardens, letters and communications have been developed and sent to organizations and elected officials around the world, starting a broader dialogue on the benefits of Museum Store Sunday throughout the full breadth of the cultural sector.
Through our strategic partnership with the American Alliance of Museums, the diversity of institutions domestically participating in Museum Store Sunday has substantially increased. Laura L. Lott, President and CEO of the AAM, said, "Museum stores create wonderful opportunities for visitors to interact with, and take home, unique items inspired by their museums' missions, while also supporting the local economy. The American Alliance of Museums is proud to be a supporter of Museum Store Sunday and hopes that this international day brings in new visitors who want to support museums' vital work in an exciting way."
Museum Store Sunday is an international collaborative advocacy event. The Strategic Partnerships and Advocacy Committee invites both institutional and vendor participants to contact their own local, state and federal elected officials on behalf of Museum Store Sunday. Tell them about this opportunity for their constituents to "Shop with Purpose" and "Be a Patron" of their local museum store. Using the advocacy letter templates available in the toolkit on the Museum Store Sunday website, you can easily insert your store's information and send out your message to your own elected officials. We have created both printed and online submission versions, which you can customize to your specific needs. Be sure to invite your local representatives to attend your Museum Store Sunday events. Showcase celebrations or discounts you are offering, and take this opportunity to educate your legislators about the value museums and museum stores hold in our communities. For a listing of your legislators, click here for the American Alliance of Museum's federal legislator search.
As I always do, I will once again visit that special tree at Valley Forge this winter. I will be reminded of the important work we do every day, and the strength and permanence embodied by the Museum Store Sunday event we have all cultivated. We, together, actively support institutions in the preservation of literature, history, nature, science, art and culture — for the benefit of all. Together we are a forest of trees, honored to share our work with patrons around the world. Museum Store Sunday is the celebration of all these relationships, and it creates unique opportunities for all of us to engage our communities directly through advocacy.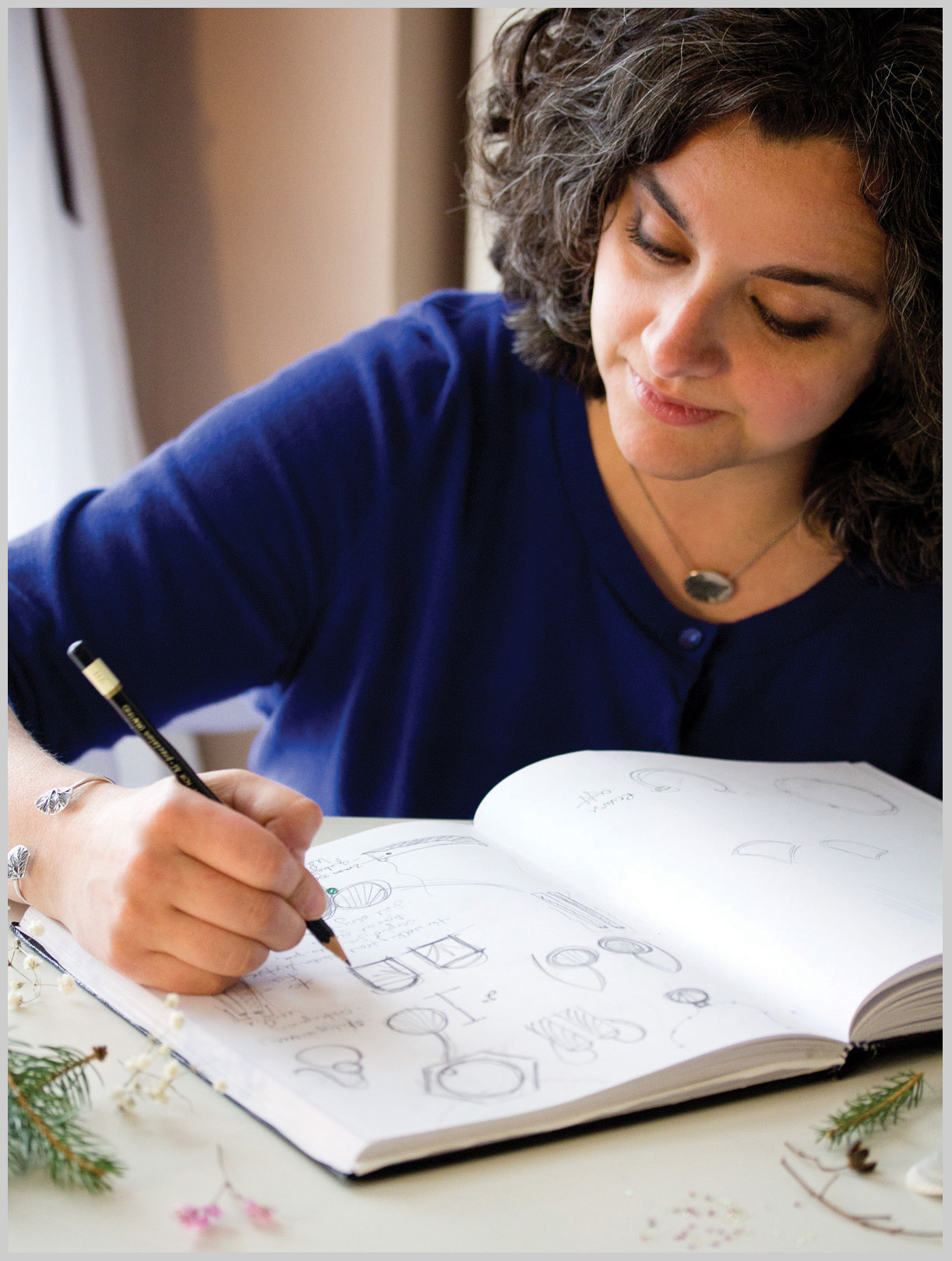 Angela Colasanti is the founder of VIELÄ Jewelry, located in bucolic Chester County, Pennsylvania, just a short drive from Philadelphia. Surrounded by the beautiful woods and trails of Pennsylvania, and in close proximity to the New Jersey and Delaware beaches, there are abundant sources of inspiration for her jewelry designs. VIELÄ Jewelry partners with museum stores and cultural institutions nationwide, and Angela is proud to produce her line in the United States. She is a co-chairperson of the Museum Store Sunday Committee, a founding sponsor of Museum Store Sunday and has received a Service Award from MSA. Please reach out to Angela directly at acolasanti@vielajewelry.com, or contact the committee at info@museumstoresunday.org.