Sparking Joy: Product Development in the Age of Decluttering
The world is awash in the trend of downsizing, decluttering and deaccessioning. Marie Kondo's bestselling books and hit Netflix series are bringing renewed focus to minimalism, organization and eliminating anything from your home that isn't immediately useful or that doesn't create a frisson of joy in your life. News reports announce that donation centers are overcome, receiving record numbers of castoff clothing, books and household goods as a flurry of consumers de-acquisition huge volumes of works in their collections of personal possessions.
Just what is a product developer to do?
As museum store retailers, we are in an industry of production and sales of goods that are arguably unnecessary. The most popular universal museum store sales comes from objects like logo magnets, keychains, T-shirts and mugs. No one's quality of life depends on a magnet. In a life of pared-down, essentials-only lifestyles and "capsule wardrobes," is there any room for logo mugs and T-shirts? How does a refrigerator magnet ever spark joy? How are we to think about all of this stuff that we (and the vendors who supply us) make and put into the hands of the public, who are now protesting that they are flooded with too many possessions? Like it or not, we have all invariably created some of the same objects that are being cast off to trash bins and thrift shops.
Conversely, nonprofit retail is also an industry of conscientiousness, personal experience and education. We're more than just gift shops; museum stores are the places where visitors reflect on the experiences they've had and lessons they've learned in our institutions, and find suitable physical objects to embody that experience — an object that will help them recall the best of it long after their visits are over. Because of that essential connection that takes place in museum stores, this decluttering trend gives us a renewed opportunity to reflect on our work. We can double-check that our product development endeavors are in line with our guest's values, and strengthen our businesses by assessing our products by standards that are mindful of our guest's increasing expectations.
Three key points to re-evaluate in this era of decluttering:
The connections our products have to our institution's missions, collections and histories.
We spend a lot of time talking about mission in the sense of UBIT and nonprofit status, but when is the last time you did an audit of your merchandise mix with your collection and educational programs in mind? Walk through your store looking at objects with the question "How does this relate to the institution's mission? How do visitors find it meaningful? What is the spark of connection? What links the experience in the museum/park/historic site/library/etc. to the way the customer will use this item once they take it home?" Institutions are generally great at making creative connections, and such an audit can highlight our best products and help eliminate some of those that we've likely long known are a stretch (and chances are our customers know it, too.)
The ethics of our sourcing and production practices.
Ethical production has been in the spotlight for a while, and most product developers are savvy to consumer concerns about clean factories and transparent production processes. This newfound focus on "joy" further emphasizes the value of products with meaningful background stories. Now more than ever, products that have community-supportive origins can take the spotlight. Handmade, fair trade, local, domestic or B-Corp certified companies carry origin stories that add to a product's value to the end user. Shoppers love products that support social causes they believe in. Sometimes products are made in a community that is featured in the institution, or a portion of the proceeds go to a cause that aligns with the institution's mission. As consumers become more educated, they have higher expectations and ask more questions of the items they purchase and use. Fortunately, it's becoming simpler to source ethically made products. Trade shows increasingly highlight handmade, fair trade and "Made in USA" vendors. Makers use the web to tell the stories of their product's origins directly. Sustainable materials and low carbon impact production processes are increasingly common, and more books, packaging and paper goods are printed on FSC-certified paper or using soy-based inks. Many factories and studios are converting to sustainable energy sources to power their operations. These are all origin stories that buyers can weigh in our sourcing decisions or request directly from our vendors, and then share with our customers.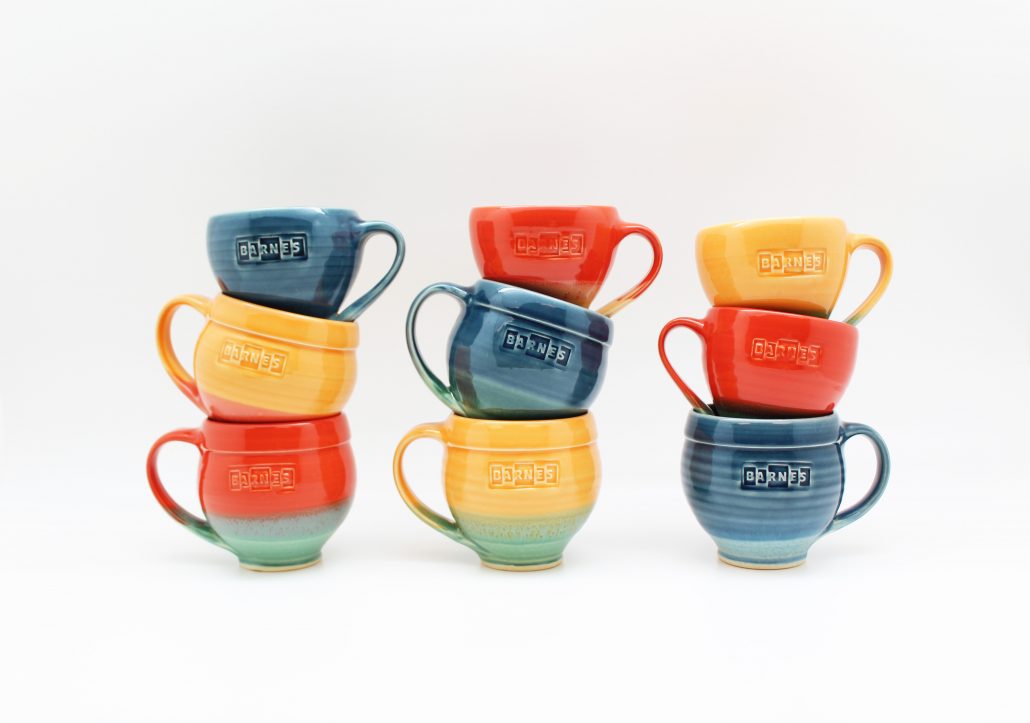 Branded museum store mugs by One Acre Ceramics in Michigan. On one hand, it's a simple mug with the museum's name on it. But on other, these are also hand-thrown ceramic pieces made by American artists. The purchase of each mug supports not only the museum, but local economies, small-batch production and the preservation of skilled craftsmanship traditions.
"End-of-life" sustainability of an item.
What happens to a product once it has served its original use? Increasingly, retailers are looking at reclaimed and recyclable materials, reduced packaging and even reusable packaging to reduce retail waste. Companies with consumable products are investing in reusable containers, meant to be returned to the store. One service, Loop, offers a "zero-waste platform," a service by which consumers send back their empties to be refilled, a doorstep recycling service not unlike the milk truck deliveries of yesteryear. Museums can play a role in this cycle, eliminating single-use items, offering alternatives such as travel mugs, water bottles, reusable straws and shopping totes — all beneficial to consumers reducing waste in their daily lives. Aquarium and zoo shops are poised to be leaders in the movement to remove plastic from our waste streams in an endeavor to reduce harm to ecological systems. In those institutions, waste-reduction efforts pair perfectly with educational mission. The nonprofit retail industry as a whole, with a common interest in conservation and preservation, should stand in alliance with those stores in providing alternatives for conscientious consumers. At first glance, it might seem to put a damper on our product development enthusiasm — to imagine today's ideas occupying a future landfill. But thinking ahead can paradoxically feed our creativity, and encourage us to make goods wholly connected to the institution's message along the entire life span of the object, from production to the end.
Assessing a store's inventory mix on the grounds of these three factors affirms that our products connect well with visitors and match their personal values. In the end, recognizing the trend of decluttering and the ongoing cultural reassessment of personal possessions is good for our businesses because it encourages us to focus on the "why" behind the product, and to excel where museum retailers already have an advantage: in making heartfelt connections and creating items that are valued beyond their shelf life and sticker price. The best "products" become "belongings," and the most meaningful of those stand the best chance of "sparking joy."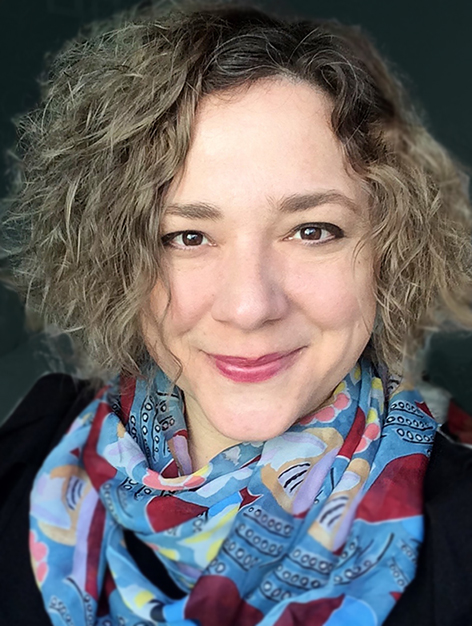 Julie Steiner is the director of retail operations for the Barnes Foundation in Philadelphia and was the 2017-18 president of MSA.