Cross-Continent Connections
Preparing for MSA FORWARD
The Deep is an environmental and educational charity, employing 160 people, built to promote regeneration within Hull, the UK City of Culture. A member of the British and Irish Association of Zoos and Aquariums, it is renowned for its research and conservation work. Inevitably, the spotlight falls on the likes of turtles, penguins and sawfish instead of the crucial supporting commercial departments. I am delighted, therefore, as the director of operations and people, to have been given the opportunity through ACE to showcase The Deep's work on accessible tourism at MSA FORWARD in San Diego.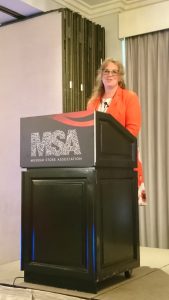 Having worked at The Deep since its build, I recall being determined that as many people as possible would enjoy the aquarium and providing inclusive tourism for all is key to this aspiration. Having managed the customer service that has delivered over 7.5 million visits since 2002, I see these not as casual days out, but rather the potential to inspire, inform, educate and entertain to as wide an audience as possible. The availability of accessible leisure and tourism opportunities should be the norm rather than the exception.
Although there are clearly legal requirements with regards to accessibility, organizations can be too quick to categorize accessible service provision as merely a business obligation rather than an opportunity; many improvements actually provide an inclusive service for all. The consequences of not engaging can be missed opportunities, lack of employee confidence and reduced customer satisfaction across the board. Under the "people" element of my job role, I am an advocate for the benefits to Deep Crew Staff of accessibility excellence, with increased employee engagement and satisfaction as a result.
A recent customer with challenges ended their "thank you" by saying:
I was so grateful to them, and they both deserve recognition for their care, kindness, lack of judgement and quick thinking. She made sure we were all OK before we went on our way. I am used to being stared at and judged when faced with a meltdown in public. Your staff did the exact opposite and helped me in a very difficult situation. I felt quite emotional that I had been treated that well in a public place.
I find it heartbreaking that being stared at and judged is considered the norm. I look forward to sharing with MSA colleagues how The Deep strives for accessibility excellence with positive commercial, reputational and employment outcomes as a result ― creating a network of accessibility ambassadors.
The MSA FORWARD Experience
MSA FORWARD keynote speaker Bob Phipps (aka "The Retail Doctor") quoted one of his clients, saying: "Since doing this training, our customers have got nicer!" Well, since being at MSA FORWARD in San Diego in March, I can safely say that, for me, the world of attraction retailing has become smaller, the potential of retailing in our industry is larger, and my pool of friends, colleagues and contacts has grown from the aquarium tanks of The Deep across the Atlantic to the shores of the Pacific. My sincere thanks go out to everyone involved with making the inaugural exchange program between ACE and MSA happen in 2019.
The quality of the conference, presentations, workshops, attraction visits and informal sessions at MSA FORWARD was flawless. What struck me most of all was the realization that it clearly doesn't matter if you are working for an aquarium in Hull, the Ah-Tah-Thi-Ki Seminole Museum in Florida, the New-York Historical Society Museum & Library, or San Diego's own Balboa Park Visitor Center, the issues we are faced with and the discussions we are having with our colleagues are the same. Recurring topics for discussion were pricing policies, supplier negotiation, liaison and joint initiatives, when to mark products down, and light-hearted (on the face of it!) familiar arguments on 99 cents versus $1! We were also reminded on a couple occasions that we should not lose sight of the fact that we are often sourcing and pricing products not for the size of our wallets, but for those of our visitors ― and do we really know who those shoppers are, what they want and how much they are prepared to spend?
Delegates included both buyers and vendors, and the welcome I received from everyone was incredible. It was a pleasure to deliver my presentation on "Championing Accessibility and Inclusivity for Commercial Excellence." At this (and all sessions I attended), you could sense a natural, genuine zest for knowledge, learning and information sharing from the industry community. It's hard to believe that any of the attendees would need their customers to "get nicer," with great communication and retail techniques already in place! Since the conference, I have been emailed by people with positive stories to tell me about the impact of my presentation on their attractions' accessibility, which is incredible to hear.
So next time you are working on a Sunday afternoon, and it feels like everyone else is at home, and no one in the world understands what it is like to be in attraction management, why not reach out to a fellow ACE member or, better still, apply for the Exchange Programme 2020. And MSA members: Reach out to find how you can come to the United Kingdom to attend and present at our ACE conference. Be sure to save the date for the Rock and Roll Capital of the World, Cleveland, Ohio, April 23-27, 2020! Good luck!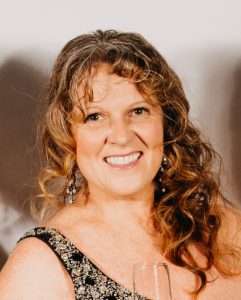 Louise Kirby, MSc, is the director of operations and people at The Deep aquarium in Hull, England. The Deep opened in 2002, by which time Louise had already joined the organization as the personal assistant to the chief executive, bringing with her substantial experience in office and business management. As so often happens with PAs, Louise's remit evolved over time and she grew from being responsible for recruitment paperwork, through to achieving a master's degree in human resource management and from taking minutes at board meetings to becoming a core member of the senior management team. Louise now holds responsibility for all aspects of the company's HR activities, as well as the commercial elements of the business, with the managers of retail, food and beverage, guiding and ticketing reporting to her. As a champion of service excellence, people development and accessible tourism, Louise delights in supporting people's aspirations and achievements in her home city as well as within the attraction industry worldwide.