By Jonathan Ochart, Founder & CEO of The Postcard Agency
Everyone has a story to share, and anyone and everyone with an email account has the ability to pitch their stories to the media. You can only imagine how fatigued reporters feel after sifting through a never-ending pile of media pitches.

While everyone might have a story to share, no one has a story quite like yours and that of your museum store. If you want a reporter to feature you and your museum store in their next piece, however, you have to think like a reporter when participating in interviews. Museum Store Sunday is fast approaching, and preparation is key when it comes to organizing a successful public relations campaign. Take a look at some of my go-to interview techniques below to help you navigate your next media interview like a pro and secure impressive coverage for your museum store as part of Museum Store Sunday's upcoming PR campaign.
A Quick Introduction
Before diving into my tips, I'd like to introduce myself and provide some context. If you read my byline, you'll see that I'm the founder and CEO of The Postcard Agency. While our marketing and public relations firm is based in Los Angeles, we work hand-in-hand with businesses and nonprofits around the U.S. to help them share their stories with media outlets their audiences know and trust. As an advocate of the arts, a lifelong lover of museums, and an avid shopper (I knew that trait would come in handy someday!), I'm honored to collaborate with Museum Store Sunday to make 2023 its most buzzworthy year to date.
In addition to developing a public relations strategy, press releases, and media pitches for Museum Store Sunday, our team will be providing your colleagues with a media training session to help them prepare for interviews we secure with reporters. Our goal is to help you, your museum store, and Museum Store Sunday shine by sharing key messages as authentically and efficiently as possible.
That's enough about me — let's explore some quick tips that will make you and your story sparkle during your next media interview.
You have one chance to make an impression on a reporter, so it's critical to make that impression count! Before participating in an interview, you must know your talking points like the back of your hand if you want to get your message across in an efficient, compelling manner. Try these recommendations:
Know your "Five Ws": Who, What, Where, When, and Why as they pertain to your museum store and Museum Store Sunday. You should also know the "How" behind your story. For example, how is your store offering sustainable shopping opportunities to consumers in your area? Be prepared to discuss the steps you're taking to make your store a sustainable shopping destination, whether you're showcasing eco-friendly products by local artists or eliminating single-use plastics.
Create a "Cheat Sheet." It's impossible to remember every fact and figure with so much going on this time of year. Assemble a cheat sheet that contains key information like product names and highlights, event details, and more that you can quickly reference when speaking with a reporter over the phone. If your interview is taking place through video conferencing software, position the cheat sheet near your camera so you can maintain stronger eye contact with viewers.
Read the official press release and talking points document. These materials are full of pertinent details that caught the reporter's interest in the first place. Plus, understanding Museum Store Sunday's official communications will position you as a solid spokesperson throughout the campaign.
Know Your Audience
Understanding who your audience is and what makes them tick is just as important as knowing your stuff. Tailor your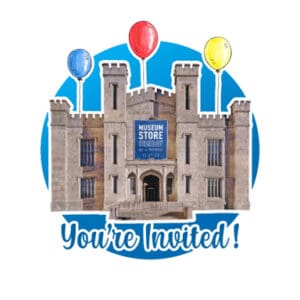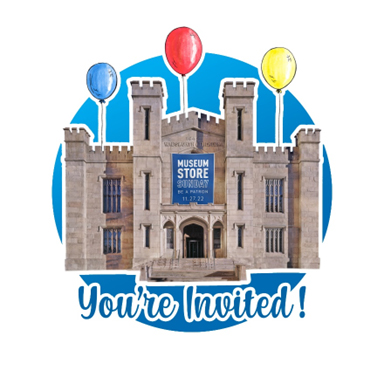 messaging to the media outlet's main audience to help the reporter piece together a story that resonates with their readers, listeners, and viewers. For example, if you're speaking with a reporter from an environment-focused magazine, you'd want to emphasize your museum store and Museum Store Sunday's sustainability initiatives during your interview. If you're speaking with a local reporter from your city, you'd want to share details about special events taking place in your own museum store, along with unique items consumers can find at your location.
Think Before You Speak
It's okay to take a few seconds to think about how you'll answer a reporter's question. Pausing before answering is a great way to formulate well-constructed responses that provide pertinent details (and a powerful sound bite!).
Let Your Personality Shine
There's only one you, and only one museum store like yours. Instead of sharing stiff, canned responses, loosen up and paint a picture with your words. Describe the joy you see on shoppers' faces when they find out their purchase benefits their favorite museum and cultural institution. Mention how your team's commitment to sustainability makes you feel like you're making a positive impact on the world around you. Discuss how working with local artists is strengthening your community and stimulating creativity in ways you never thought possible.
In summary, don't be afraid to share your favorite stories and anecdotes during an interview. Reporters love anecdotes just as much as facts and figures because they bring stories to life. Express yourself as you would in the comfort of your store while speaking to a friendly customer, and the reporter will take care of the rest.
In Conclusion
I hope you find these techniques valuable as you prepare for media opportunities related to Museum Store Sunday. My team and I are thrilled to experience the annual event with you and your colleagues around the globe. Thank you for championing such an important cause and inviting us to be a part of it.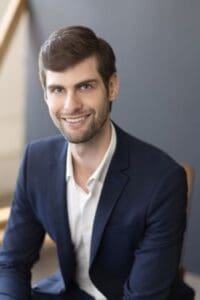 Jonathan Ochart – The Postcard Agency. As founder and CEO of The Postcard Agency, Jonathan leads, plans, and executes creative, inclusive, and business-driven marketing and public relations strategies to help brands achieve key objectives, including building awareness, informing and engaging target audiences, generating leads, and converting prospects into customers. For more information about Jonathan and his services visit: https://www.thepostcardagency.com/.