Museum Product Photography With an iPhone: The MSA Photo Challenge
We all know that smartphone photography is key to selling products in this digital age. At MSA FORWARD in San Diego, I led a "hands-on" education session on product photography with an iPhone. I shared photo tips including how to build your own in-store photo studio for under $50 to ensure that your product photos come out perfectly. The second part of the session was led by social media expert Erin Brown, and she concentrated on using Instagram to build a following to help store sales. Our idea was that everyone in the session should leave "photo and Instagram ready." Erin and I challenged session attendees with five goals to implement on their return to their respective museum stores. This challenge is now being extended to the entire MSA Community!
The MSA Photo Challenge
Goal 1: Build a photo studio or buy an LED studio photo box (theflashery.com/lightbox). Define and plan the photo studio's role in your store's busy, everyday social media workflow.
Goal 2: Learn all camera settings/capabilities on your phone and use them for best results.
Phone Model iPhone X*
*Not all camera phones can deliver professional results. I recommend Apple's iPhone 8 Version or higher.
Recommended Camera settings:
Color: Original
Display & Brightness – Set at mid-point
Storage – 64 GB Minimum, 256 GB Recommended ($1,150)
iCloud 2 TB ($10/month)
Flash: Off
HDR: Off
Live: Off
Grid: On
Zoom: Off
In the Photos App, create "Product Photography" Album
Goal 3: Learn all image editing tools on Instagram and use them for best results: filters, perspective, brightness, contrast, warmth, saturation, highlights, shadows, tilt shift, sharpen and vignette.
Note for advanced users: Instagram is a great app, but when it comes to making your photos stand out, dedicated photo editing apps usually surpass Instagram's capabilities. Snapseed, A Color Story, VSCO, Adobe Photoshop Express and Pixlr are great picture editing apps. Beyond image editing, these apps offer time-saving actions like saving "image recipes" if you have a set of adjustments you like to apply to all your pictures. While most of the tools are available for free, some apps may lock these features behind a pay wall.
Goal 4: Make a professional product photo in 10 minutes or less.
Goal 5: Create an effective Instagram post in 10 minutes or less.
The DIY Basic Studio LED Studio Photo Box
My office is roughly 12'x15' and packed with a desk, two large dog crates, bookshelves, filing cabinets and a conference table — and still I have space for both of these photo studio options. Look for a permanent studio location so that your setup time is minimized.
Here's what you'll need to build your own basic studio:
(2) Pieces of 24"x36" White Foam Core (Michael's Art Supplies)
(2) Pieces of 18"x24" White Foam Core (Michael's Art Supplies)
(2) Goose Neck Table Lamps (Staples)
(2) 65 Watt Daylight LED Light Bulbs (Staples)
(1) 2" White Gaffers Tape (Art supply Store)
(1) Dust Off Air in a Can (Staples)
DIY Budget: $50.00
LED Budget: $69.95
Escama Bag Corey Wood's Sunglasses
These photos were made in less than 10 minutes using my iPhone X (image adjusted in Instagram) and shot using the DIY basic studio. I prefer the basic studio over the LED studio lightbox because it is larger and more forgiving, but the "seamless" background effect is easier to achieve with the lightbox. Both are super simple to use and can deliver great results!
I also used and recommend the following studio accessories:
Floor Standing Tripod * Manfrotto's "Compact Smart Model" $59 B&H Photo
Shutter Release Blue Tooth * Camkix Wireless Blue Tooth $29 B&H Photo
Acrylic Cubes in Various Sizes * Clear Solutions
Tip: A tripod will discipline your eye and improve your compositions, and, when combined with a Bluetooth shutter release, it will ensure that there is no camera shake and your image will be remarkably sharper.
Why white?
These two studio images were made with a white backdrop to highlight the product. Social media influencers in the nonprofit retail industry have established and embraced a white style for their social media — check out MoMA and the Art Institute of Chicago's white style on Instagram. A white background is best practice. White encourages consistency. White is the Amazon standard, and white will save money in product photography time and resources. You may wish to develop a style and a vison to personalize your feed that does not include a white background, but an exercise with white is invaluable when learning the fundamentals of lighting.
You have your photos … now what?
Label your photo files and file folders clearly and consistently.
Save them in one accessible location (Dropbox or Google Drive if you can).
Plan your social media one month at a time in an editorial calendar.
Write and double check your captions.
Tag vendors, your museum and other relevant accounts in the post.
Engage with your audience.
Be strategic. Create recurring content threads for your account.
What are content threads?
By thinking strategically and planning ahead about what makes your institution and store unique, it will be easier to generate new content. Examples: #MakerMonday, Item of the Week!, Meet the Staff. Add threads to your editorial calendar, leaving space for impromptu posts. Think about promoting products, educating followers on designers and artists, engaging with your community and staying entertaining.
Image Specs for Social Media
Each social media platform has different image sizes for their posts, profile pictures, etc. Ensuring that your images are sized appropriately will increase their quality in your followers' feeds.
Instagram posts can be 1080 x 1080 pixels.
Facebook posts should have an image attached, 440 x 220 pixel (minimum, 2:1 ratio), or the photo won't fill the feed appropriately.
Don't forget to standardize your profile pics across platforms checking to be sure they're the proper size.
Dos and Don'ts of Social Media
Do…
Find or create graphic, clear images.
Keep things vertical. Long images take up more space
Be thoughtful, but don't belabor it.
Tag your vendors.
Post regularly (at least three times per week).
Keep your captions concise, but don't forget to infuse personality.
Ask questions, reply to commenters and make it feel human.
Don't…
Post blurry, low-resolution images ever.
Use someone else's image without permission or recognition.
Over post (more than three times a day).
Post millions of unrelated hashtags.
Spend hours agonizing over a single post.
Forget to create a geotag location and tag your posts.
Grow your Following
Use the right hashtags.
Use the right filters.
Post at the right time.
Pay for sponsored posts and product reviews.
Use geotags to boost local discovery.
Organize your Stories into Highlights on your profile.
Ask new users who engage with you to follow you.
Be consistent.
Hop on trends.
Run a giveaway.
Monitor your following closely over time.
Use the Instagram tools at your disposal.
Win $500!
Now take what you've learned and enter the Museum Store Product Photography Contest!
Instagram Post: Museum Store Sunday
Deadline: Oct. 1, 2019
Photograph and create a Museum Store Sunday Instagram post. Posts need to be completed and shared with Erin Brown, "the judge." Erin will choose the most effective Museum Store Sunday Instagram post. The Best Museum Store Sunday post will receive a $500 credit toward any custom product from Popcorn. Hint: Make sure you use the hashtag #museumstoresunday
Engage your staff and have fun!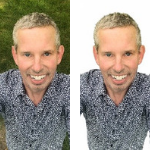 David Graveen is the managing partner of Popcorn, a specialty design and manufacturing company dedicated to the nonprofit and specialty retail marketplaces. In the past year, Popcorn partnered with fellow MSA vendor Original Source to form the "Single Source" Brand, delivering an unprecedented range of services, products and best pricing to the museum store community. Over the past 17 years, David "Popcorn" has served on the MSA Board of Directors as a Vendor Advisor, he has championed LARGE group photos at chapter meetings and led several education sessions at the annual conference. David has served on the Museum Store Sunday Committee from its inception and is proud to be a founding sponsor.
Erin Brown is a social media consultant and part of the Hello PR Team responsible for Museum Store Sunday press and social. She studied Art History in college and began her career in the marketing department of a museum in Los Angeles. From there, she lived in San Francisco and New York, working as the director of marketing and communications for Design Within Reach, where she brought the stories of emerging and established designers and their products to life through print and online media. In 2014, Erin returned to the LA area to live and work, starting a social media consultancy for retail brands, designers and more.